Volunteer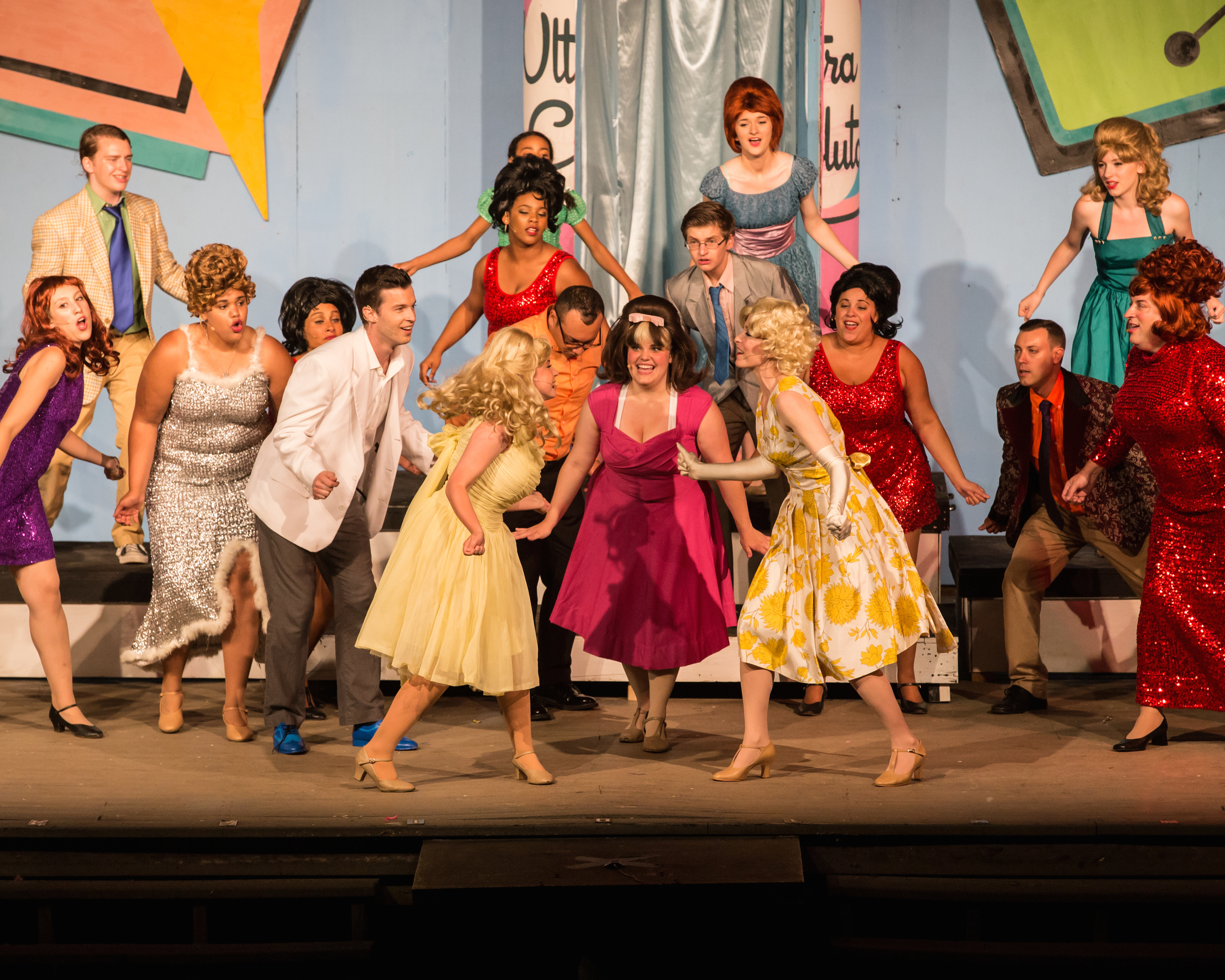 Hairspray 2015
Dear Members and
Friends of Musicals at Richter,
Thanks to one and all for your outstanding support of Musicals at Richter; we wouldn't be able to continue creating musical magic under the stars without you! All the members of the Board are very excited about enlisting your help and feedback so that the 2022 season can build upon this winning tradition for years to come!
We are always looking to enhance the Musicals at Richter experience for our audience and our membership by involving our members and friends at all stages of the 2022 season from pre-planning to post-production.
The goal is to form a Volunteer Base that could give members more ownership in the organization, generate more interest in the community and help identify and complete projects during the off-season.
Some suggested ideas include:


-Sprucing up the appearance of the Richter property, covering the dumpster with something artistic,
or other improvements.
-Creating displays on boards placed along the walkway entrance, for example, a "History of Musicals at Richter"
and/or information on current or upcoming production.
-Reaching out to the community with radio spots to promote auditions and membership.
-Participating in Danbury's First Night and other community events such as Relay for Life.
-Soliciting additional fundraising ideas.
Anyone with a love for musical theater is invited to join our volunteer team. All skills welcomed!
Please email volunteer@musicalsatrichter.org or leave a phone message at
(203) 748-MUSE (6873) to become a member of the team that will help Musicals at Richter have a memorably successful 2022 season. Please include your name and address and your preferred method of contact.
We look forward to hearing from you!
STAGE AND TECHNICAL HELP
Technical, backstage and front-of-house job opportunities - click here
Do you want to learn about running lights and sound or working backstage? Do you like to swing a hammer, wield a paintbrush or have fun with a glue gun? Do you like to help organize and label things? Whether you've had experience behind the scenes or if you've just always wanted to see what goes into making a little theatrical magic, you're invited to become part of MAR's production team this summer. There's a job for just about every interest and talent!
We're looking for help with set construction, painting, props (explore your inner handcrafter!), backstage running crew, spot operators, and light and sound board operators. For more information, contact our Executive Director Robert Bria at info@musicalsatrichter.org and he'll put you in touch with the right folks!