2020 SEASON UPDATE

Musicals at Richter has made further changes to its 2020 season line-up
due to ongoing concerns over the COVID-19 pandemic
and the most recent guidance from state and local officials.

The highly anticipated production of In the Heights (July 3-18), directed and choreographed by Matthew Farina with music direction by Andrew Gadwah
has been cancelled.
Since the phased return to public activities is still unfolding, we realize there won't be enough time to properly rehearse and mount a production of this complexity.
We look forward to including this remarkable show in next summer's season.

Fairy Tale Theater, MAR's daytime play series for children
has also been cancelled.
Given the current restrictions, it won't be possible to produce the Fairy Tale program this year. While we are sad to lose this season,
we eagerly anticipate the troupe's return next summer.

Our main stage production of "The Sound of Music" (July 24 - August 8), directed and choreographed by Karen Randazzo and music directed by Peter Randazzo, is still on this year's schedule but is currently on hold, along with our tuition-based
Summer Youth Musical Theater Workshop program. This year's 5-week Workshop features "Seussical, Jr." (July 13 - August 15).

Final decisions about "The Sound of Music" and "Seussical, Jr." will be
made after May 20, once more recommendations about summer activities
are available from Governor Lamont and local officials. Any casting
decisions for "The Sound of Music" will be on hold until May 20 as well.

The board of directors and creative team at Musicals at Richter are hopeful that we will be able to present performances under the stars this summer. However, as a community-based organization, we remain focused on the safety and well-being of our theater-going family - on stage, behind the scenes and in the audience - and will make that guidance our priority.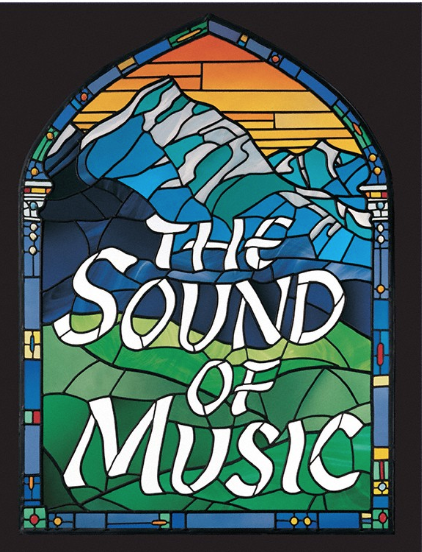 *******************************************************************************************
How to Audition:

To submit your audition, click on the link below.
This will bring you to our online audition form. Please fill it out completely.
You will be prompted to answer questions, or attach items.
Any necessary video attachment must not be larger than 25MB.
If you prefer, you have the option to add a video link(s) to the online form.
Callbacks will be scheduled as needed and in accordance with the
latest state and community guidelines for COVID-19.

Video Audition Guidelines:
For your vocal audition, "slate" yourself at the beginning of the video
by clearly stating your name, the role(s) you are interested in
and the name of the song you are singing.
Please use recorded (or live) instrumental accompaniment for your selection
or a karaoke or other backing track (preferably with no other vocals).
THE SOUND OF MUSIC:

VOCAL (ADULTS and LIESL): Please submit a one-minute video recording of you singing a song from the Broadway repertoire (not from The Sound of Music)
that shows your personality and range. As stated above, please use instrumental
accompaniment or a karaoke track (preferably with no other vocals).
No a cappella, please.

VOCAL (CHILDREN): For von Trapp children (excluding Liesl), submit a
one-minute video singing a song that you feel comfortable performing.
You may sing a song from the show if you like. Let your personality shine through!

DANCE: No dance audition is required for The Sound of Music, although
candidates for Liesl and Rolf will most likely dance at a callback.
Please note that the roles of the von Trapp children
(except Liesl) may be double cast.
All ethnicities are encouraged to audition and all roles are open.
For In the Heights, the creative team is especially
seeking Latinx and multiethnic performers.

Please note that positions are unpaid and housing is not available.
To submit audition click HERE
2020 Musicals at Richter Guidelines
Please take a moment to review the information below.
Please email info@musicalsatrichter.org, if you have any questions.
1. Musicals at Richter (MAR) is Connecticut's longest running outdoor theater with all performances and most rehearsals outside. If you are cast, please come prepared to spend time outside (ex. bring water, sunscreen, bug spray, umbrellas...)
In the event of rain on a show night, the MAR Board will decide whether or not to cancel the show and the cast will be notified.
2. MAR is a 501 (c) (3) non-profit organization that depends on the support of its members and volunteers to help bring our season under the stars to life. If you are cast, you will be asked to contribute to our team in the following ways:
a)Cast members volunteer their time and are not paid a salary.
b)Cast members are expected to volunteer at Tech Days! There is a Tech Day for each Main Stage production, days to open and close the season and for the Youth Workshop productions. Ways of helping can range from cleaning the Richter house to set building and painting.
c) On dress rehearsals and performance nights, cast members will take turns with assigned duties for the show to ensure that the Richter house and grounds are maintained.
3. All cast members will sign an actor's contract with Musicals at Richter which covers the rules and responsibilities.
4. Bios must to be provided by the given deadline for inclusion in the playbill.
5. Publicity photos will be taken for each show. Photos may be used by MAR for advertising the show as well as general promotion of the MAR organization (ex. use in flyers, the website, etc.)
6. Rehearsals for each show run approximately 8 weeks followed by 3 weeks of performances. We ask that you inform us in advance of any potential scheduling conflicts. Participation at all dress rehearsals and all performances is mandatory.

7. Scripts will be made available on an as needed basis. You will be asked to provide a $25 check made out to MAR as a deposit. Your deposit will be returned to you at the end of the show when your script is returned in the condition in which it was received. (Any markings must be made in pencil and erased)
I understand that if I am cast I will be responsible for all of the above
On the audition form, please Indicate that you have read,
and agree to the preceding policies.