Bye Bye Birdie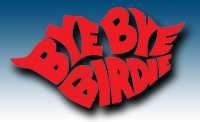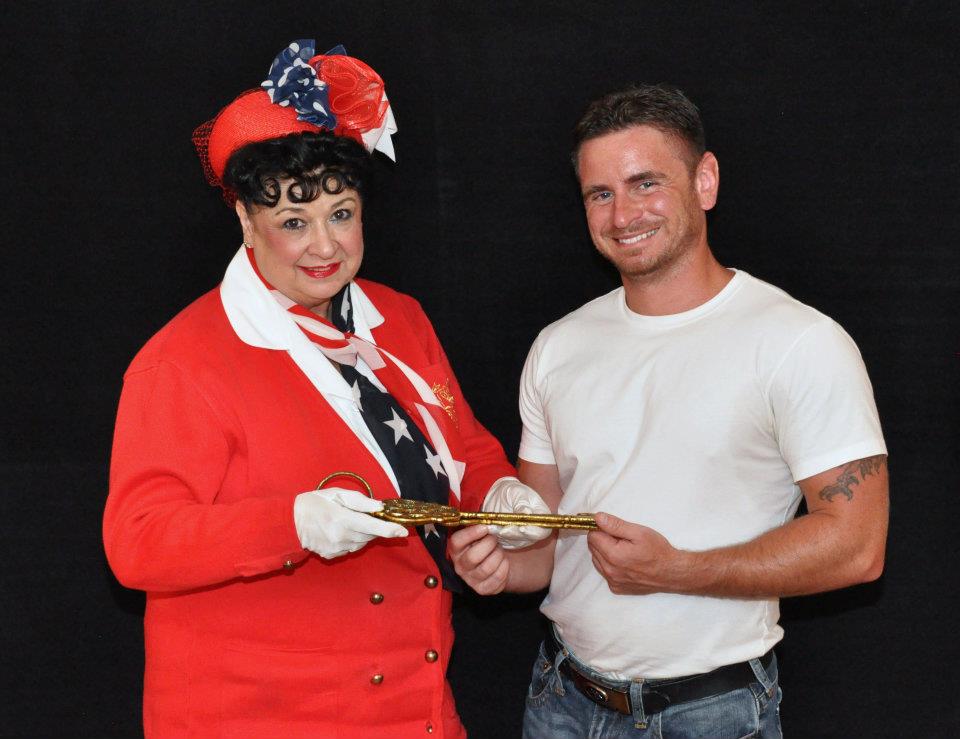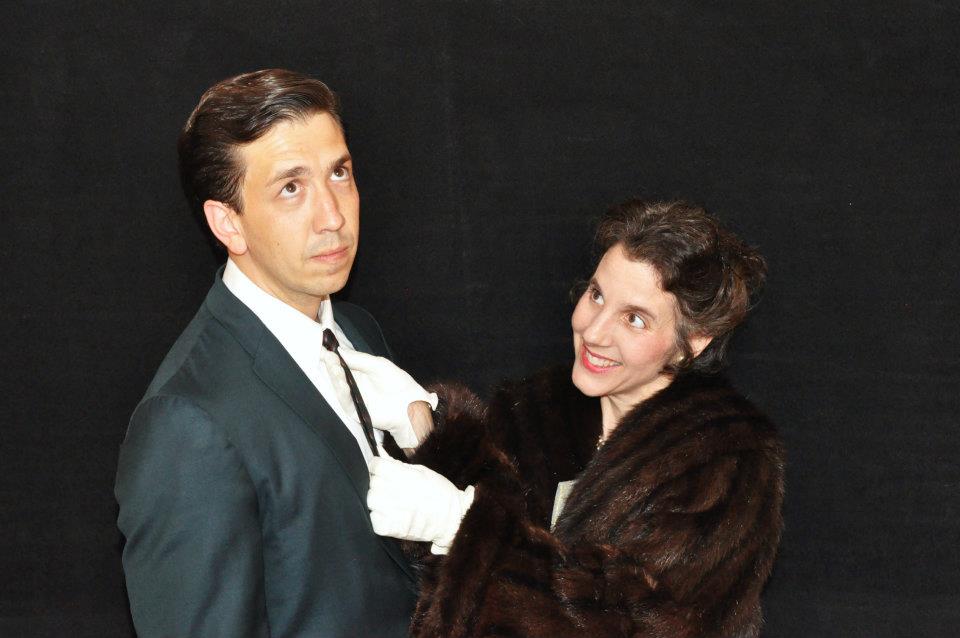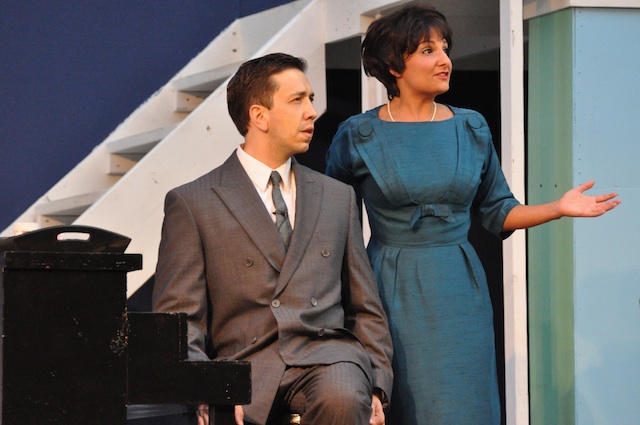 Book by Michael Stewart
Lyrics by Lee Adams
Music by Charles Strouse
July 26 – August 11
Directed and staged by Donald E. Birely
Musical Direction by Tina Marie Lorusso
Choreographed by Matthew Farina
History
Originally titled Let's Go Steady, the musical is a satire on American society set in 1958. The story was inspired by the phenomenon of popular singer Elvis Presley and his draft notice into the Army in 1957. The rock star character's name, "Conrad Birdie," is word play on the name of Conway Twitty. Twitty is best remembered today for his long career as a country music star, but before that, in the late 1950s, he was one of Presley's rock 'n' roll rivals.
The original Broadway production was a Tony Award-winning success. It spawned a London production and several major revivals, a sequel, a 1963 film and a 1995 television production. The show also became a popular choice for high school and college productions.
The producer Edward Padula had the idea for a musical initially titled Let's Go Steady, a "happy teenage musical with a difference." Padula contracted with two writers, and Charles Strouse and Lee Adams wrote seven songs for their libretto. Padula, Strouse and Adams sought Gower Champion as director/choreographer, who until that time had choreographed only a few musicals. (Fred Astaire and Morton DaCosta had already declined.) However, Champion did not like the book and the writers were fired, with Michael Stewart then hired.
Stewart wrote an early version titled Love and Kisses, which focused on a couple thinking of divorce, but whose children persuade them to stay together. Champion wanted "something more". "The 'something more' had been right there in the newspaper. On September 22, 1958, rock-and-roll idol Elvis Presley, having been drafted, boarded a ship for eighteen months in Germany.... There was a media circus including Elvis giving a specially selected member of the Women's Army Corps 'one last kiss'". After brainstorming, Stewart and Adams "came up with the idea of a rock-and-roll singer going off to the army and its effect on a group of teenagers in a small town in Ohio." The name of the singer was Elsworth, then changed to "Conway Twitty before we discovered there was already a Conway Twitty who was threatening to sue us, and then, finally, Conrad Birdie."
Synopsis
Act I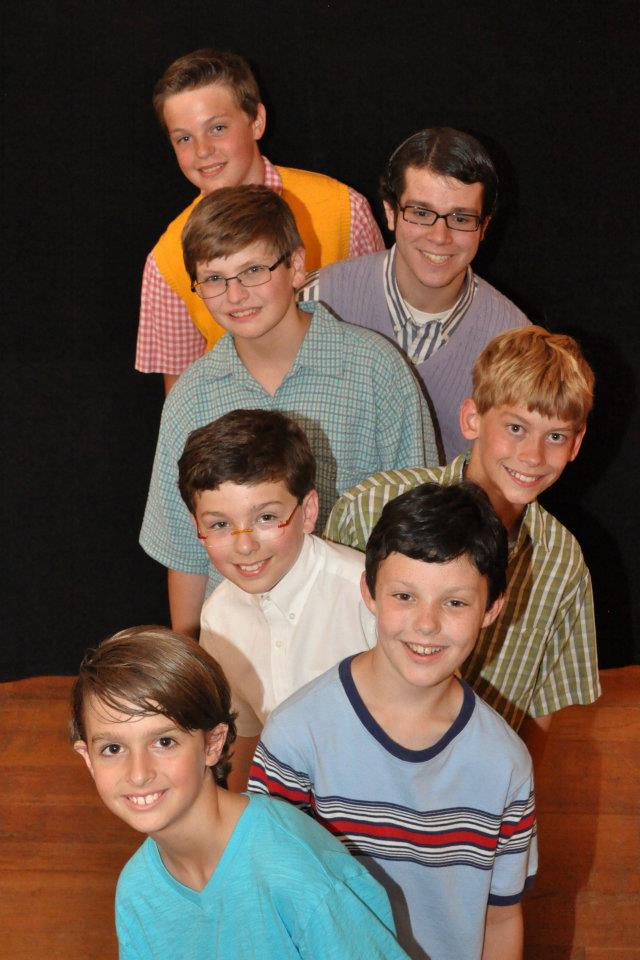 Agent and songwriter Albert Peterson finds himself in trouble when hip-thrusting rock and roll superstar Conrad Birdie is drafted into the Army. Albert's Hispanic secretary and sweetheart, Rosie Alvarez, comes up with a last-ditch publicity stunt to have Conrad Birdie record and premiere a song before he is sent overseas. She makes Albert promise to give up the music business and to start teaching English at schools ("An English Teacher"). They plan to have Birdie sing Albert's new song "One Last Kiss" and give one lucky girl from his fan club a real "last kiss" on The Ed Sullivan Show before going into the Army.
The lucky girl chosen randomly from Conrad's fan club is fifteen-year-old Kim MacAfee from Sweet Apple, Ohio. All the teenagers in Sweet Apple are catching up on the latest gossip about Kim MacAfee and Hugo Peabody going steady ("The Telephone Hour"). Kim, excited to have a boyfriend, reflects on how happy she is with her maturity ("How Lovely to Be a Woman"). Conrad, Albert and Rosie set off to Sweet Apple to prepare for the event. Before they depart by train from New York City, local teenage girls are ecstatic to meet Conrad, but two young girls are sad that by the time Conrad gets out of the army, they'll be too old for him. Albert advises them to be optimistic ("Put on a Happy Face"). Soon, reporters arrive with questions for Conrad, but Rosie, Albert, and the girls answer for him, pushing away tabloids ("A Healthy, Normal, American Boy") Conrad receives a hero's welcome in Sweet Apple, and Hugo worries that Kim likes Conrad more than she likes him, but Kim assures Hugo that he's the only one she loves ("One Boy"). Conrad shocks the town parents and drives the teenage girls crazy with his performance in the Mayor's courthouse ("Honestly Sincere").
Conrad becomes a guest in the MacAfee house and irritates Kim's father, Harry MacAfee, by being a rude and selfish guest. Mr. MacAfee does not want Kim to kiss Conrad until Albert tells him their whole family will be on The Ed Sullivan Show. Mr. and Mrs. MacAfee, Kim, and her younger brother Randolph sing Sullivan's praises. ("Hymn For a Sunday Evening- Ed Sullivan") Hugo sees Kim is attracted to Conrad and becomes very jealous. Albert's overbearing, interfering, mother Mae comes to break up her son's relationship with Rosie. She introduces Albert to a curvy blonde she met on the bus who could replace Rosie as his secretary.
Rosie, jealous and angry, dreams of gory and violent ways to murder Albert ("How to Kill a Man Ballet"). Rosie and Hugo plot a way to ruin the broadcast. Conrad sings on The Ed Sullivan Show ("One Last Kiss") and as he leans in to kiss Kim, Hugo runs onstage and punches him in the face. On live television, Conrad collapses, Rosie breaks up with Albert, and Albert, trying to cover for the mishaps of the evening, leads a chorus of ("A Healthy, Normal, American Boy" (Reprise)).
Act II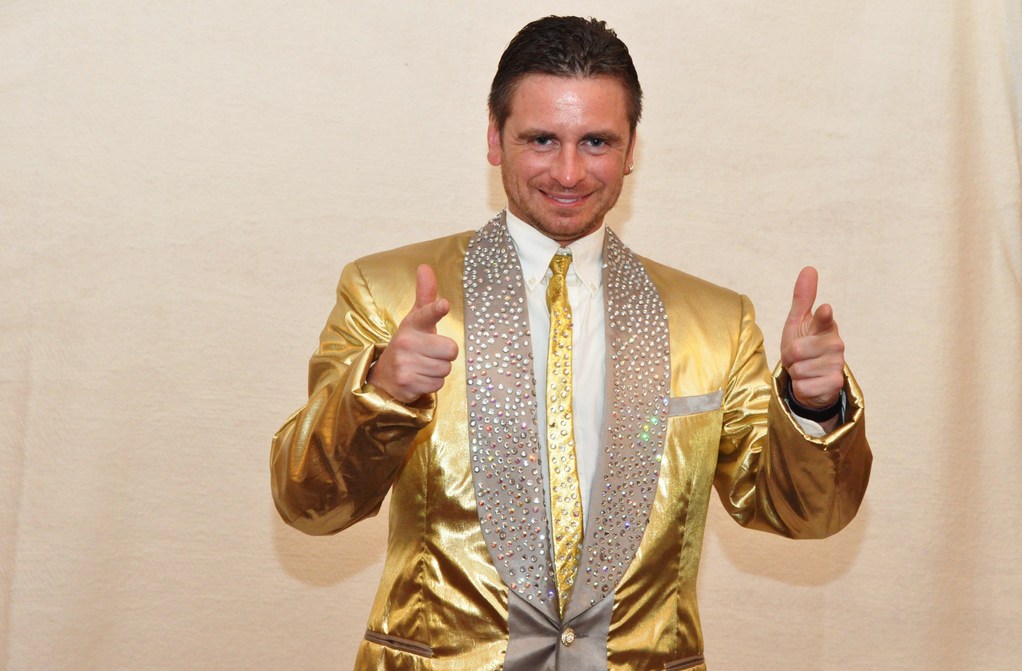 Despite plans to refilm the broadcast, Rosie and Kim resolve to leave Albert and Hugo, lamenting on how stupid they were to fall for their love ("What Did I Ever See in Him") Conrad decides he wants to go out and have a good time on his last night as a civilian and encourages the teens to party, and leads the gang ("A Lot of Livin' to Do). Conrad, Kim, and all the teenagers except Hugo head for the Ice House to party without adult supervision. Hugo goes to Maude's Roadside Retreat, hoping to get drunk, but proprietor Charles F. Maude can tell that he's under age and refuses to serve him.
When Mr. MacAfee finds out Kim has run away, he and Mrs. MacAfee lament how disobedient kids are today ("Kids"). Rosie ends up at Maude's Roadside Retreat, but Albert calls her on the telephone and begs her to help him find Conrad ("Baby Talk to Me"). Rosie, hoping to forget Albert, interrupts a Shriners meeting being held in Maude's private dining room. She flirts with all the Shriners, and they begin a wild dance. Hugo and Albert rescue Rosie from the crazed Shriners, and Albert finally stands up to his mother, telling her to go home. Hugo tells the MacAfees and the other parents that the teenagers have gone to the Ice House, and they all declare that they don't know what's wrong with their kids. Even the other parents join in ("Kids Reprise") Randolph joins in, stating that his older sister and the other teens are "so ridiculous and so immature". After many days of doubts, Albert finally gets the courage to send his mother home. She is mad that Albert would marry someone who is Spanish.
The adults and the police arrive at the Ice House and arrest Conrad, although he doesn't appear to have done anything illegal or immoral. Kim claims that she was intimidated by Conrad and Hugo gladly takes her back and proposes to her, which she accepts. After a reconciliation with Albert, Rosie tells Albert's mother Mae that she will marry Albert despite Mae's racist objections, and to irritate her, declares she's Spanish ("Spanish Rose") with deliberate comic exaggeration. Albert bails Conrad out of jail and arranges for him to sneak out of town dressed as a middle-aged woman—presumably so he can report for Army induction as scheduled. Albert also gets his mother to leave Sweet Apple bound for home on the same train, getting Conrad and his mother out of his life for good. Albert tells Rosie that they're not going back to New York; they're going to Pumpkin Falls, Iowa. The small town is in need of an English teacher and they prefer the applicant to be married. Albert professes that everything is rosy with Rosie ("Rosie") and they go off together happily.
Songs
(Note: Based on Original Broadway Production, 1960)
Act I
• Overture- Orchestra (There are two overtures one can use. The main one, Overture A, uses film of Conrad Birdie and the Teen Chorus along with a teen trio in the pit orchestra. The alternate overture, Overture B, has a teen trio in the pit orchestra along with a pre-recorded segment of Conrad Birdie singing.)
• Opening Curtain- Orchestra
• An English Teacher – Rosie
• The Telephone Hour – Teenagers
• The Telephone Hour (Playoff)- Orchestra
• How Lovely to Be a Woman – Kim
• Penn Station Transition/We Love You, Conrad! – Orchestra/Teen Trio
• Put on a Happy Face (dance with Sad Girl) – Albert
• A Healthy, Normal, American Boy – Albert, Rosie, Teen and Adult Chorus
• Penn Station to Sweet Apple- Teen and Adult Chorus
• Sweet Apple Band- Teen Chorus
• One Boy – Kim, Deborah Sue, Alice
• One Boy (Reprise) – Rosie
• Sweet Apple Station- Orchestra underscoring
• Honestly Sincere – Conrad Birdie, Ursula, and Teenagers
• Wounded- Ursula, Deborah Sue, and Margie
• Hymn for a Sunday Evening – The MacAfee Family & Company
• How to Kill a Man (Ballet) – Rosie, Albert, Company
• TV Theme (Fanfare)- Orchestra
• One Last Kiss – Conrad & Company
• A Healthy, Normal, American Boy (Reprise, Act One Finale) – The Company

Act II
• Entr'acte (Like the overtures, there are two Entr'actes. The main one, Entr'acte A, use stock footage of various forms of communication. The alternate one, Entr'acte B, simply has the teen trio again in the pit orchestra.)
• What Did I Ever See in Him? – Rosie & Kim
• What Did I Ever See in Him? (Underscore)- Orchestra
• What Did I Ever See in Him? (Reprise)- Rosie
• A Lot of Livin' to Do – Conrad, Kim & Teenagers
• Kids – Mr. and Mrs. MacAfee
• Kids (Scene Change)- Orchestra
• Baby, Talk to Me – Albert & Quartet
• Transition to Shriner's - Orchestra
• Shriner's Ballet (dance) – Rosie & Shriners
• Shriner's (Playoff)- Orchestra
• Glory Hallelujah- Orchestra
• Kids (Reprise) – Adults, Mr & Mrs Macafee, Randolph
• Lamont Cranston to Ice House (Scene change)- Orchestra
• Ice House Livin'- Teen Chorus
• An English Teacher (Reprise)- Rosie
• Spanish Rose – Rosie
• Morning- Orchestra
• Hand Car- Teen Chorus girls
• Rosie – Rosie & Albert
• Finale- Orchestra
Cast
Albert Peterson - Damian Long
Rose "Rosie" Alvarez - Lauren Sherwood
Conrad Birdie - Matthew Wilcox
Kim MacAfee - Christy Coco
Mr. MacAfee - Chuck Stango
Mrs. MacAfee - Laura Kennedy
Randolph MacAfee - Tyler Altomari/Evan Smolin
Hugo Peabody - Luke Newman
Mrs. Mae Peterson - Beth Bria
Ursula Merkle - Dominique Altomari/Kaitlin Cunningham
Gloria Rasputin - Margaret Buzak
The Mayor's Wife - Dolly Conner
Harvey Johnson - James Hussey
Ensemble Marie Armstrong, Barb Baker, Antonia Carey, Jessica DeVivo, Barbara Kessler, Mike Lozier, Peter Philip
Teen Ensemble Dominique Altomari, Sarah Baker, Charlotte Blain, Lindsay Cronin, Christy Dzubay, Chelsea Evans, Jenna Garecht, Jamie Gherna, Grace Gillotti, Emma Heubel, Allison Indelicato, Aurora Joblon, Anna Krzyzewski, Madison Lemone, Noah Matson, Juliet McCrudden, Zoee Oliveira, Sophia Pompillio, Katherine Ruiz, Rachel Salvador, Emily Singer, Katie Stango,Caroline Treschitta, Rachel Yee
Youth Ensemble Tyler Altomari, Jack Armstrong, Brian Salvador, Evan Smolin