A perennial audience and family favorite, this 1977 Broadway hit based on the popular comic strip heroine originally garnered seven Tony Awards, along with a Theatre World Award for Andrea McArdle in the title role.





Set in 1933 Depression-era America, "Annie" follows a spunky young orphan as she searches for her parents, a journey which takes her from a dreary New York City orphanage to an opulent, loving new home with billionaire Oliver Warbucks and his staff. Along the way, she foils an evil plot hatched by embattled orphanage director Miss Hannigan, helps President Franklin Roosevelt put the finishing touches on the New Deal, and leaves everyone she meets "fully dressed" with a smile and an optimistic outlook.




Martin Charnin and Charles Strouse's tuneful score includes "Tomorrow,"
"It's the Hard Knock Life," "You're Never Fully Dressed Without a Smile,"
"NYC," "Easy Street," "I Don't Need Anything But You,"
"Little Girls," and "Something Was Missing."

Directed and choreographed by founding MAR Artistic Director Bradford Blake, the show features a cast of talented local performers, including many newcomers and MAR veterans. Samantha Noel Treppeda takes on the title role. Walter Cramer portrays wealthy industrialist Oliver "Daddy" Warbucks and Claire Simard plays his efficient and kind-hearted secretary Grace Farrell.
Priscilla Squiers plays the beleaguered Miss Hannigan, joined by Robert Bria
as her con artist brother Rooster and Lisa Dahlstrom as Rooster's girlfriend
Lily St. Regis. Michael Wright is featured as President Franklin Delano Roosevelt and Rob Mayette tackles a number of key ensemble roles, including radio host Bert Healy and Warbucks' dedicated butler Drake. Joining Annie in the orphange are Lilly Calipa, Lara Cruzado, Ciara Cuneo, Ainsley Dahlstrom, Emma Lubbers, Sophie O'Hara, Abigail Rivas, Amelie Simard, Cadence Siriani, and Ella Zamek.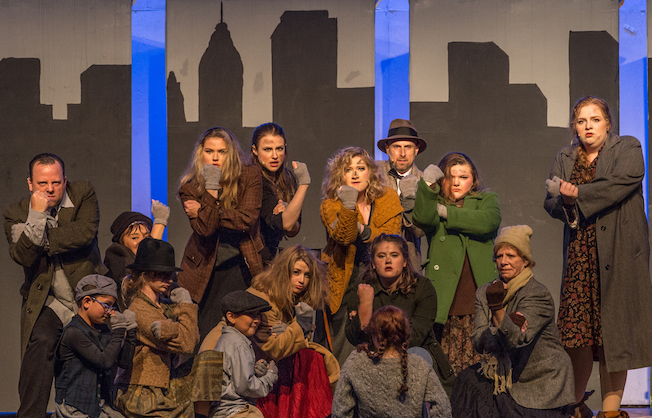 Rounding out the cast in a number of diverse roles are: Maddy Oldham and Daisy Stott; Jose Alves, Jane Mead, Arden Minor and Viola Minor; Maya Urquhart; Madison Bielmeier; Will Armstrong; Anne Giroux; Jennifer Wallace. New York State residents in the company include: Michele Dugan Joshua Grill; Rachael Sheldon and Donovan Koch; Emily Walsh; and Brian Zamek.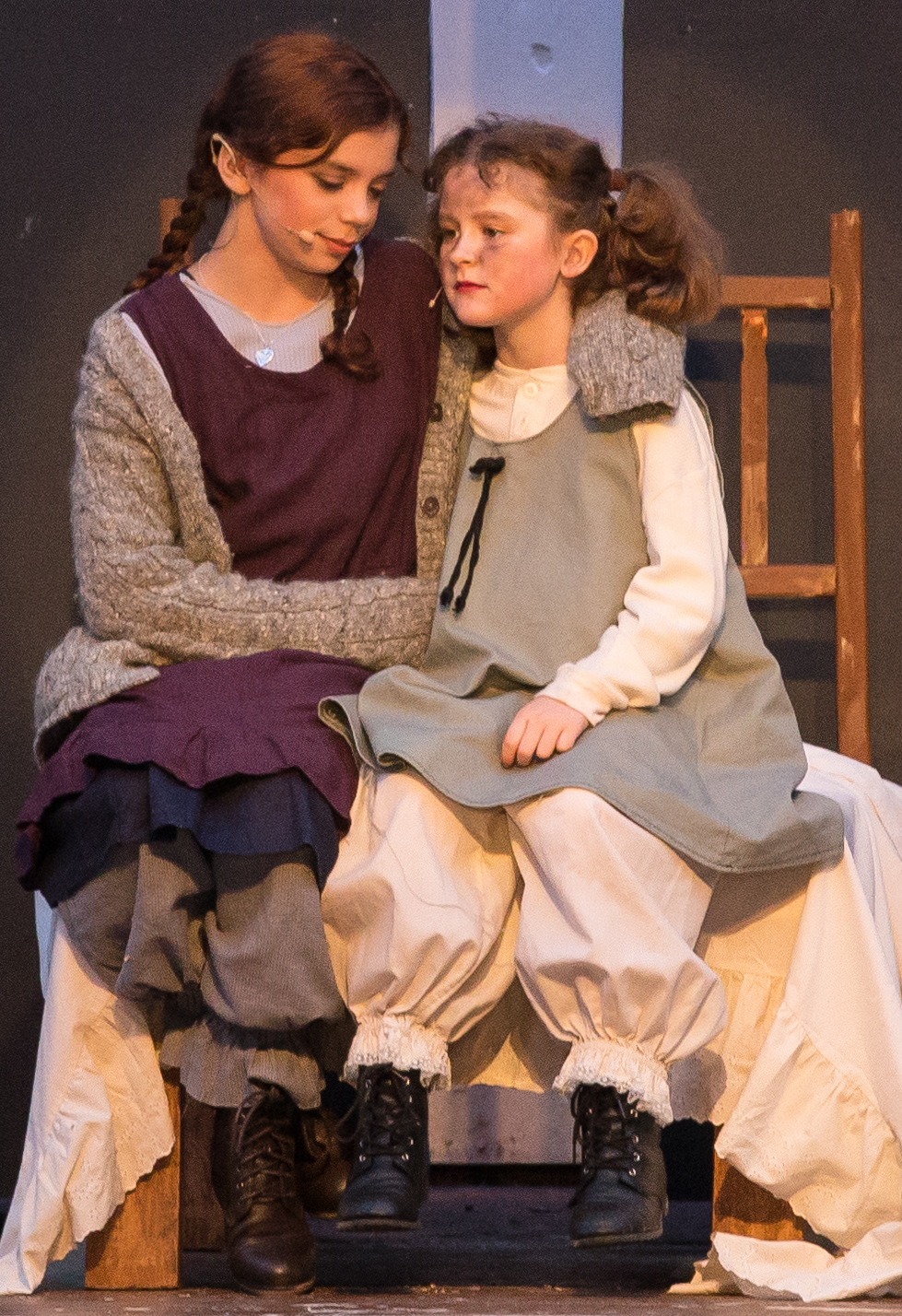 Heading up the creative team, multitalented director and choreographer Bradford Blake has worked in regional theater for over 30 years as a director, musical director, choreographer, composer, arranger and designer. Most recently, he wrote and directed the popular holiday revue "Wreck the Halls" which played a second smash run at Ridgefield Theater Barn last December.
He also directed MAR's critically acclaimed 2017 season opener,
"Into The Woods." Blake, who also designed the set, is joined by prolific
musical director and composer Daniel Koch. Tina Morrissette serves as assistant
choreographer and assistant to the director for the production.
Costume design is by MAR Artistic Director Lauren Nicole Sherwood.
Will Armstrong serves as stage manager and Joyce Northrop is producer.


The beloved classic "Annie" is MAR's second main stage production. Focused on a feisty 1930s-era orphan who escapes the tyrannical Miss Hannigan for a better life in the household of billionaire Oliver Warbucks, the Tony Award-winning musical boasts a tuneful score by Charles Strouse and Martin Charnin,
and a book by Thomas Meehan.

Area favorite Bradford Blake directs and choreographs, joined by veteran musical
director Dan Koch."Annie" opens Friday July 27 and plays Thursday through
Sunday evenings through August 11.



____________________________________



CAST LIST


Samantha-Noel Treppeda as Annie
Walter Cramer as Oliver Warbucks
Claire Simard as Grace Farrell
Priscilla Squiers as Miss Hannigan
Robert Bria as Rooster Hannigan
Lisa Dahlstrom as Lily St. Regis
Michael Wright as FDR
ORPHANS
Lilly Calipa
Lara Cruzado
Ciara Cuneo
Ainsley Dahlstrom
Emma Lubbers
Sophie O'Hara
Abigail Rivas
Amélie Simard
Cadence Siriani
Ella Zamek
ENSEMBLE
Jose Alves
Will Armstrong
Madison Bielmeier
Michele Dugan
Joshua Grill
Donovan Koch
Rob Mayette
Jane Mead
Arden Minor
Viola Minor
Maddy Oldham
Maiya Urquhart
Rachael Sheldon
Daisy Stott
Jennifer Wallace
Emily Walsh
Brian Zamek