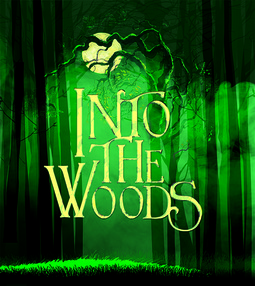 "Pack a picnic and enjoy an unforgettable evening."
BY JOANNE GRECO ROCHMAN, REPUBLICAN-AMERICAN
------------------------------------------
"stellar production"
Nancy Sasso Janis, OnStage Blog and Naugatuck Patch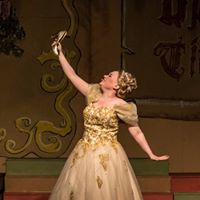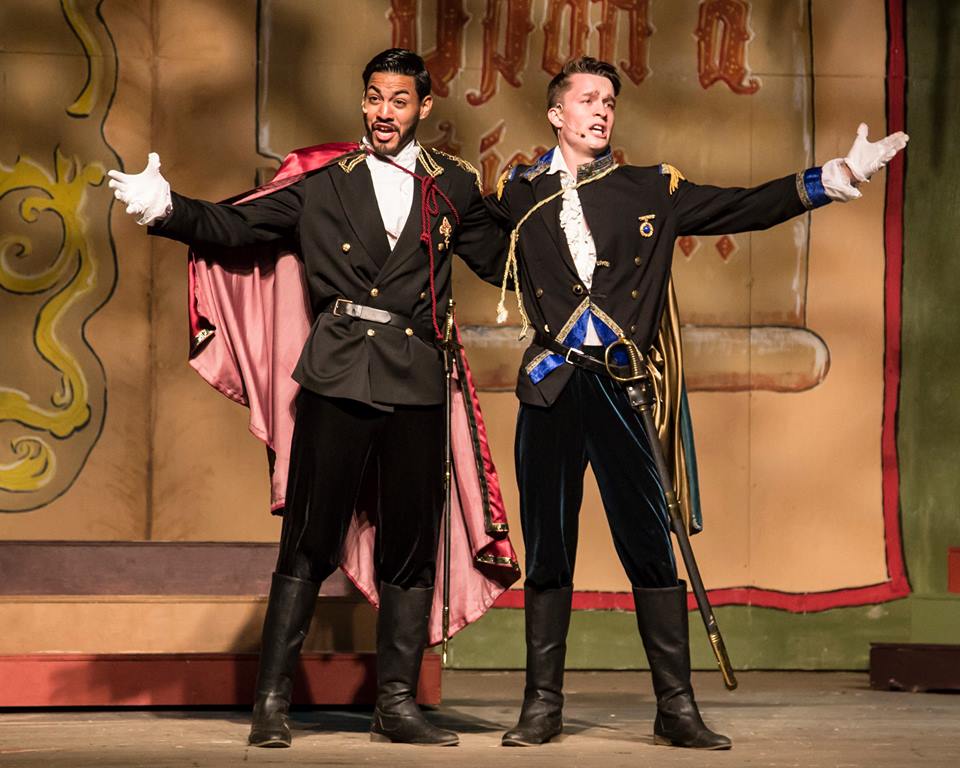 "inventive, vigorous, thrilling revival" "Bright, dark, energetic, thrilling and eerily hypnotic, this "Into the Woods" is well worth the journey."
Jim Ruocco, From the Desk of Jim R., Take 2 Blog
------------------------------------------
"I'm proud to say we have theatre of this quality in our community. Bravo to Musicals at Richter for another fine production!"
Stephanie C. Lyons-Keeley,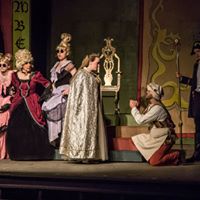 "the vocal aptitude of every one of these cast members will take your breath away"
Beth Young, The Newtown Bee
------------------------------------------
"Take an exciting journey"
Antonia & Margaret Carey
Brewster Hamlethub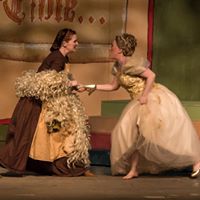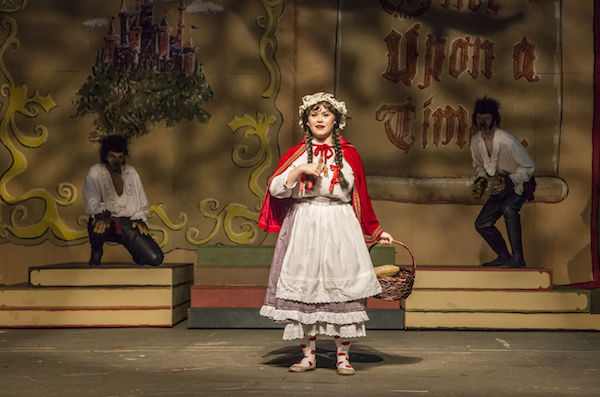 Directed and
Choreographed by
Bradford Blake


Musical Direction
Dan Koch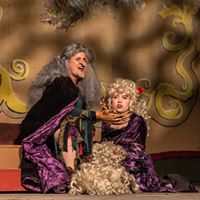 Click HERE To
Watch Production Video!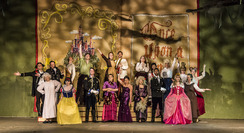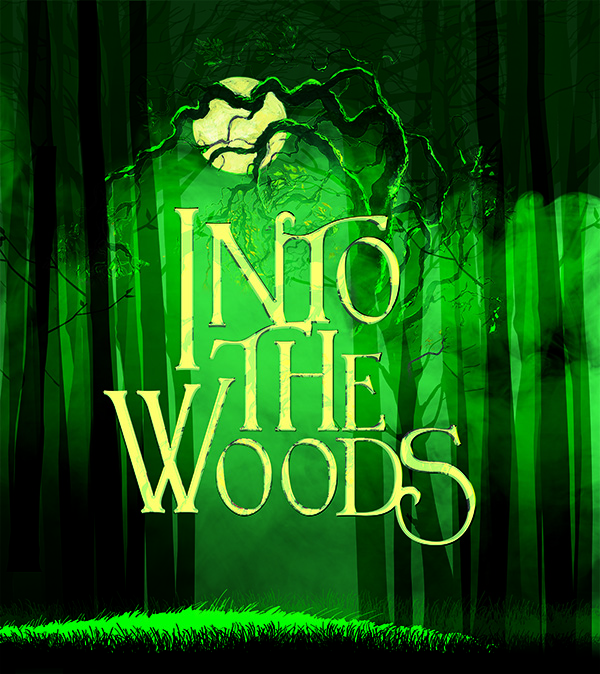 June 16-July 1
Directed and Choreographed by
Bradford Blake
Musical Direction
Dan Koch



With a clever book by James Lapine and a soaringly beautiful score by Stephen
Sondheim, "Into the Woods" takes favorite storybook characters and brings them
together to create a new "fractured" fairy tale adventure that is humorous,
sophisticated, heartwarming and poignant.
The story follows a baker and his wife who wish to have a child; Cinderella, who
wishes to attend the King's Festival; and Jack, who wishes his cow would give
milk. When the baker and his wife learn that they cannot have a child because
of a witch's curse, the two set off on a journey into the forest to reverse the
curse. Everyone's wish is granted, but the consequences of their
actions and other unexpected challenges force the characters to
re-examine their priorities and deepest desires.

"Into the Woods" premiered on Broadway in 1987, featuring Bernadette Peters as the Witch, and garnered three Tony Awards, including Best Score and Best Book. The 2002 Broadway revival starring Vanessa Williams received the Tony for Best Revival. The critically acclaimed 2014 Disney film version, directed by Rob Marshall, featured a cast including Meryl Streep, Emily Blunt, James Corden, Anna Kendrick, Tracey Ullman and Johnny Depp, among others, and was nominated for multiple Academy and Golden Globe awards.
The lush and varied score includes "No One Is Alone," "I Know Things Now,"
"Giants in the Sky," "It Takes Two," "Stay With Me,"
"Children Will Listen" and the title song.

"Into the Woods" features a cast of talented local performers,
including many newcomers and MAR veterans.
Tracey Marble (Trumbull) portrays the meddlesome and vindictive Witch;
Nathan Mandracchia (Sherman) and Carey Van Hollen (Southbury)
are the determined Baker and Baker's Wife.
Betsy Simpson (Wilton) takes on the role of ever-hopeful Cinderella;
Tori Vacca (New Windsor, NY) is the feisty Little Red Riding Hood.
The beanstalk-climbing Jack is portrayed by Tyler Carey (Ridgefield).
Patrick Spaulding (New Fairfield) is featured as Narrator and the Mysterious Man.

Sergio Mandujano (Norwalk) plays Cinderella's Prince, joined by Stephen Moores (Brookfield) as Rapunzel's Prince. Beth Bria Salvador (Bethel) is Cinderella's
ambitious stepmother, and Natalie Harde (Brewster, NY) and Emma Giorgio
(Ridgefield) are Cinderella's self-absorbed stepsisters, Florinda and Lucinda.
Priscilla Squiers (Danbury) portrays Jack's long-suffering mother and
Cassandra Bielmeier (New Milford) is featured as the tower-dwelling Rapunzel.

Bringing the story to life in multiple roles is a team of narrators, including Will Armstrong (Greenwich), Cathy Cavender (Norwalk), Brian Hinger (New Milford), Juliana Koziol (Sandy Hook), Rob Mayette (Danbury),
Rachel Salvador (Bethel) and Daisy Stott (Brookfield).

Heading up the creative team, multitalented director and choreographer
Bradford Blake has worked in regional theater for over
30 years as a director, musical director, choreographer, composer,
arranger and designer. Most recently, he wrote and directed
the critically-acclaimed holiday revue "Wreck the Halls" which returns for a
second smash run at Ridgefield Theater Barn this December.
He also directed MAR's 2016 season opener, "Hello, Dolly!"

Blake is joined by prolific musical director and composer Dan Koch (NY), set and lighting designer Jake Liam McGuire (Brewster, NY) and costume coordinator and MAR Artistic Director Lauren Nicole Sherwood (Stamford). Monet Fleming (Danbury) serves as stage manager and Joyce Northrop (Danbury) is producer.