Hello, Dolly!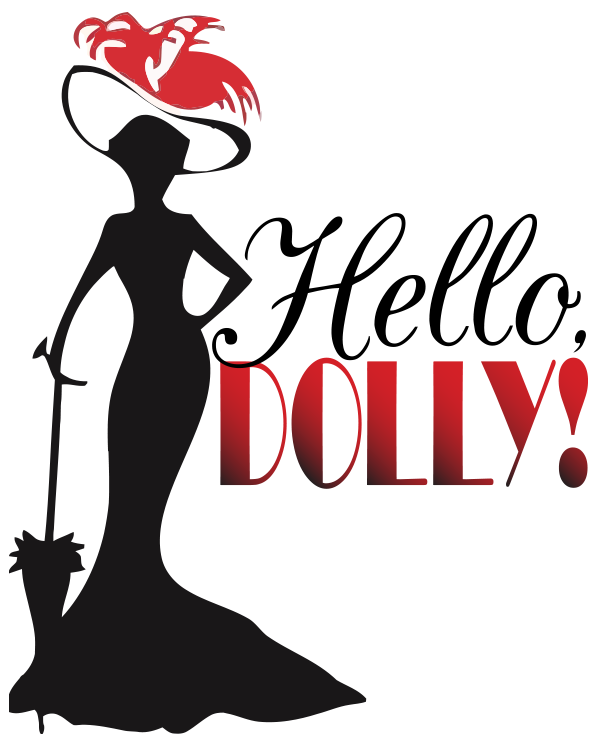 June 10th - June 25th, 2016
Directed and Choreographed by MAR Founding Artistic Director Bradford Blake
"It Only Takes A Moment" to fall in love with this Broadway classic about professional meddler and matchmaker Dolly Levi! "Put On Your Sunday Clothes" and join the Musicals at Richter family as they open their 2016 Season with Hello, Dolly! We are thrilled to have former MAR Artistic Director, Bradford Blake, put his own spin on the show before it makes its Broadway comeback in 2017. Get your tickets "Before the Parade Passes By!
Musicals at Richter's 2016 season will be unveiled June 10 with a visit from irrepressible matchmaker Dolly Levi in Michael Stewart and Jerry Herman's classic "Hello, Dolly!" playing until June 25.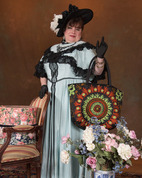 Based on Thornton Wilder's "The Matchmaker," this blockbuster musical opened on Broadway in 1964 where Carol Channing created one of musical theater's most memorable roles. A meddler by profession, widowed matchmaker Dolly Gallagher Levi is determined to find a suitable mate for Yonkers' well-known "half-a-millionaire," Horace Vandergelder.


Her matchmaking creates merry mayhem not only in Vandergelder's life, but in the lives of everyone around him, from his niece and his store clerks to the women Dolly's arranged for him to date. At the center of this whirlwind is Dolly, handing out cards, giving dance lessons, advising the lovelorn, pleading court cases, mesmerizing a crowded restaurant – and charming theater audiences year after year.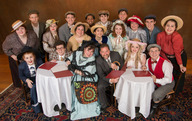 The incomparable score features "It Takes A Woman," "Before the Parade Passes By," "Put on Your Sunday Clothes," "Ribbons Down My Back," "It Only Takes a Moment," "Elegance," and of course, the title song.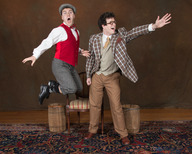 This production features a cast of local performers, with a number of newcomers and MAR veterans. Playing the title role of Dolly Levi is Cat Heidel of Southbury. Playing opposite her as the lovable curmudgeon Horace Vandergelder is Mike Armstrong of Danbury.
Vandergelder's hardworking clerks Cornelius Hackl and Barnaby Tucker are portrayed by Karl Hinger of New Milford and Andrew Kocur of Danbury. Appearing as their love interests are Katherine Wolff of Newtown as hatmaker Irene Malloy and Lexi Tobin of Sandy Hook as her assistant, Minnie Fay.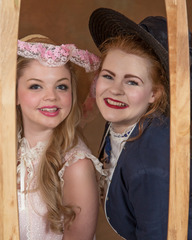 Also featured are Jessica Cerasoli of Mahopac, NY as Vandergelder's lovesick niece Ermengarde, Cole Urso of Wethersfield as artist-turned-dancer Ambrose Kemper, Dr. Barbara Kessler of Danbury as Ernestina Money, Michael Wright of Newtown as Rudolph and Dolly Connor of Danbury as Mrs. Rose.

Rounding out the ensemble in a variety of roles are: Kimberly Armstrong (Danbury), Monet Fleming (Danbury), Teresa Forlenzo (Newtown), Susan Gelb (New Fairfield), Katrina Karl (Bethel), Christina Kompar (Hastings on Hudson, NY), Amber Levine (New Milford), Will Armstrong (Greenwich), Shelby Davis (Waterbury), Zack Federici (Rocky Hill), Richard Frey (New Fairfield), Brian Hinger (New Milford), Brailyn Rodriguez (Danbury)
and Kevin Sayour (Brookfield).