OUR 2021 SEASON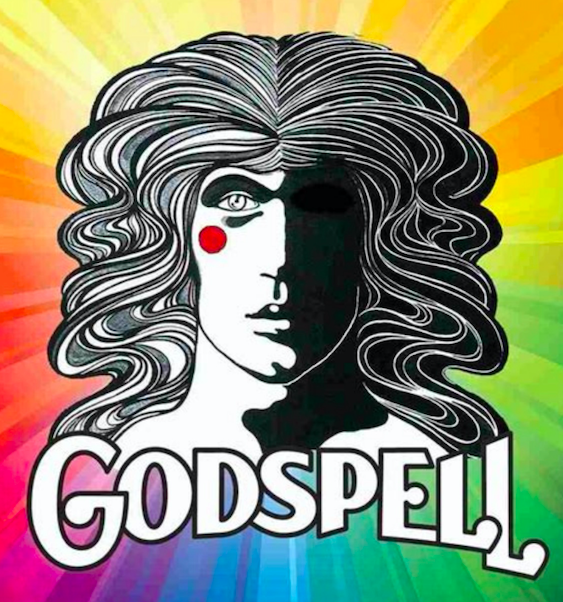 JULY 23 - AUGUST 7
Directed and Choreographed by
Bradford Blake

Music Direction by
Peter Randazzo
Book by John-Michael Tebelak
Music and New Lyrics by Stephen Schwartz
Conceived and Originally Directed by John-Michael Tebelak
Based on The Gospel According to St. Matthew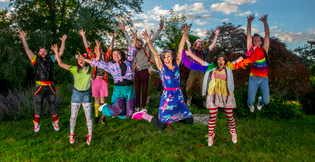 Godspell was the first major musical theater offering from three-time Grammy and Academy Award winner Stephen Schwartz (Wicked, Pippin, Children of Eden), and it took the world by storm. Godspell premiered Off Broadway in 1971 and was made into a movie in 1973, followed by successful Broadway runs in 1976 and 2011 and numerous subsequent revivals and tours.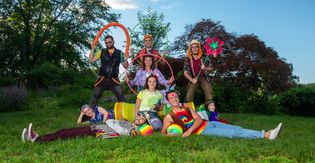 Based on the Gospel of St. Matthew, Godspell was conceived and originally directed by
John-Michael Tebelak, who also wrote the book. The plot follows a small group of people
who help Jesus Christ tell different parables by using a wide variety of games, storytelling
techniques and hefty doses of comic timing. An eclectic blend of songs, ranging in style from
pop to vaudeville, is employed as the story of Jesus' life dances across the stage.
Dissolving hauntingly into the Last Supper and the Crucifixion,
Jesus' messages of kindness, tolerance and love come vibrantly to life.

The score features a parade of beloved songs, including "Day by Day,"
"Prepare Ye the Way of the Lord," "Learn Your Lessons Well,"
"All for the Best," "All Good Gifts," "Turn Back, O Man,"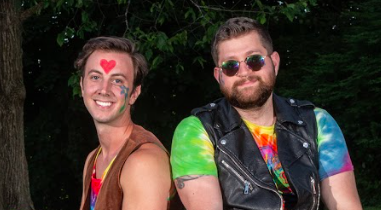 Godspell is directed and choreographed by Musicals at Richter's
Founding Artistic Director Bradford Blake of Danbury.
Peter Randazzo of Trumbull is the show's music director.
Mr. Randazzo last served as pianist and conductor for
MAR's 2016 production of Hello, Dolly!
MAR alumna Olivia Minor (Danbury) serves as stage manager.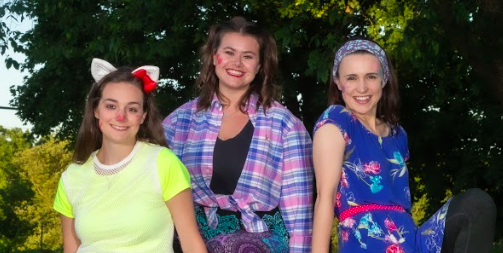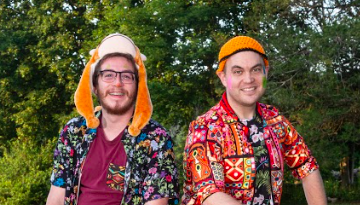 The cast of Godspell features a number of accomplished MAR veterans and talented newcomers. Featured in the ensemble cast are Billy Hicks (New Milford) as Jesus, Kyle Riedinger (Southington) as John the Baptist/Judas, Victor Garry Roldan (Bethel) as Jeffrey and Zachary Theis (Hamden) as Lamar. They are joined by Samantha LaMendola as Sonia, Kevin Sayour as Herb and Daisy Stott as Peggy (all of Brookfield). New York State residents in the company include Renee Browne (Patterson) as Robin, Tori Vacca (New Windsor) as Gilmer and Sarah vonEgypt (Hopewell Junction) as Joanne.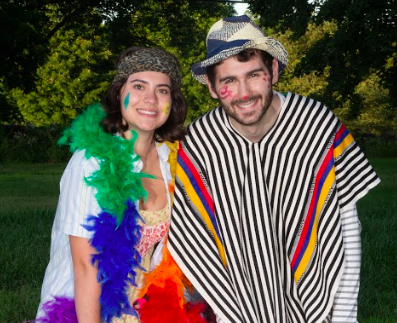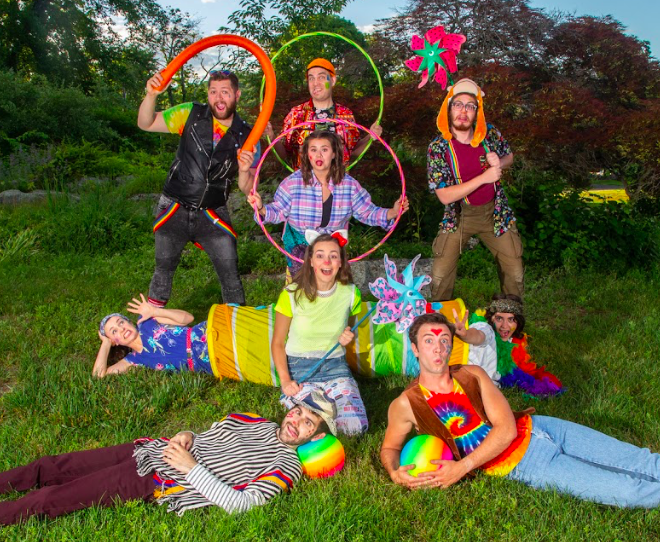 ****************************************************
Grounds open at 7:00 pm for picnicking, the show begins at 8:00 pm

Tickets are $25 for adults, $20 for seniors and students (with ID),
and $15 for children 10 and under.

For the Thursday performances - July 29 and August 5,
tickets are $20 for adults, $15 for seniors and students,
and $10 for children 10 and under.

Audience members are encouraged to bring chairs and blankets for lawn seating.
A limited number of chairs are available free of charge.
There is a snack/soft drink concession on site.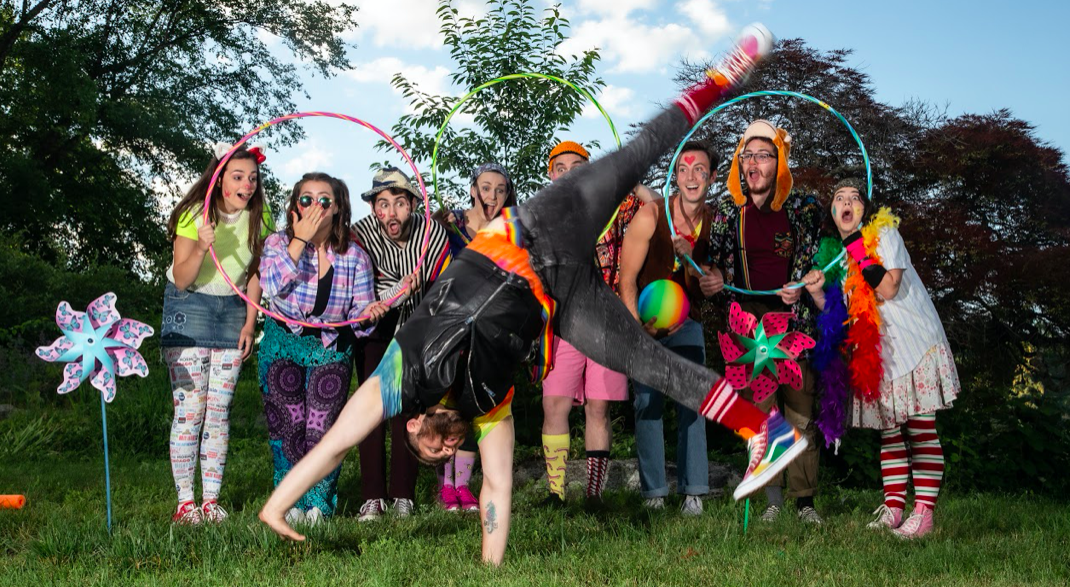 Musicals at Richter is following CDC protocol.

If you are fully vaccinated for Covid-19, you do not need to wear a mask.
If you are not fully vaccinated for Covid-19, you are required to wear a mask.
Children 12 and under are required to wear a mask.

We request that everyone
wears a mask when moving throughout the grounds.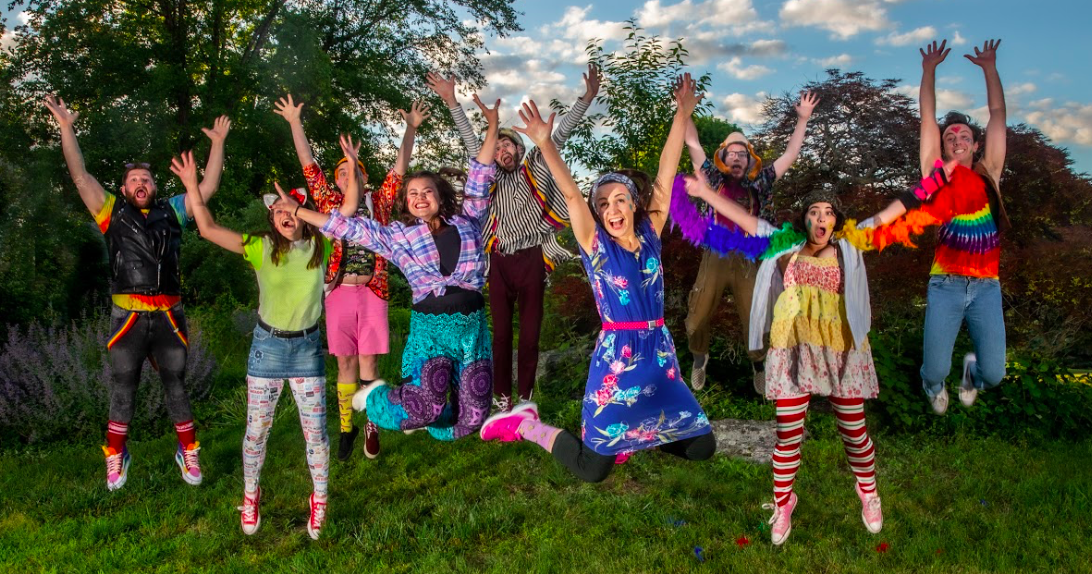 Click HERE to purchase tickets

****************************************************
Due to Covid-19, there will not
be printed programs at the performances.

CLICK HERE for a downloadable copy.

We apologize for any inconvenience.

****************************************************
Our 37th season closes out with
Stars Out for Richter: A Community Cabaret of Talent

Friday, August 13 (rain date Saturday, August 14)

This one-night evening of music and entertainment is a celebration and
fundraiser to support Musicals at Richter's stage reconstruction.
*******************************************
Before.......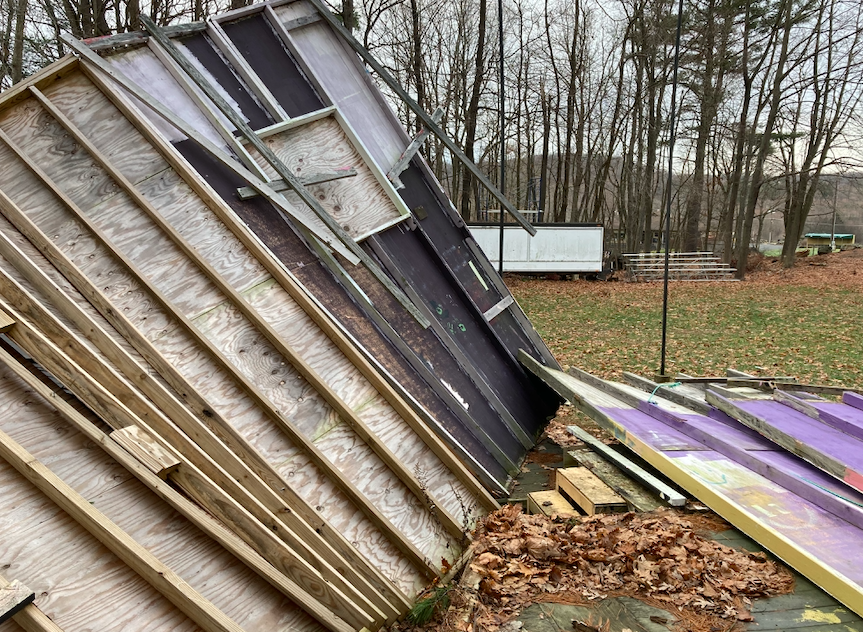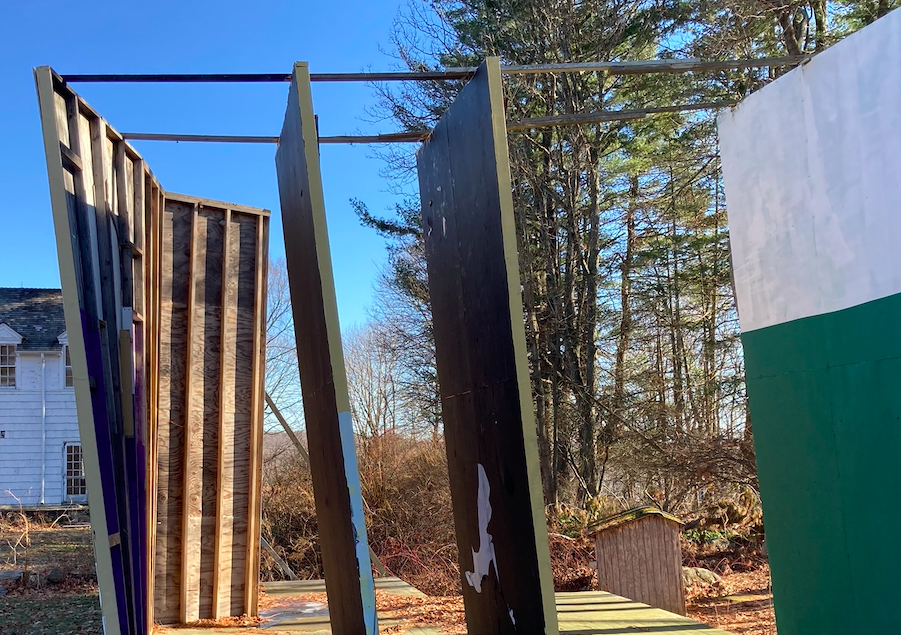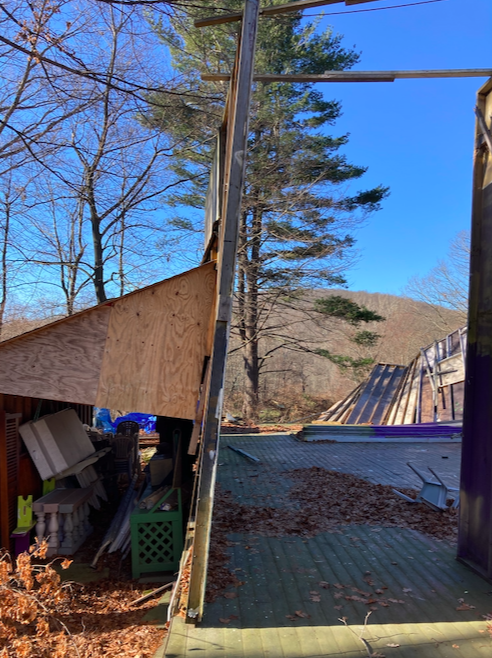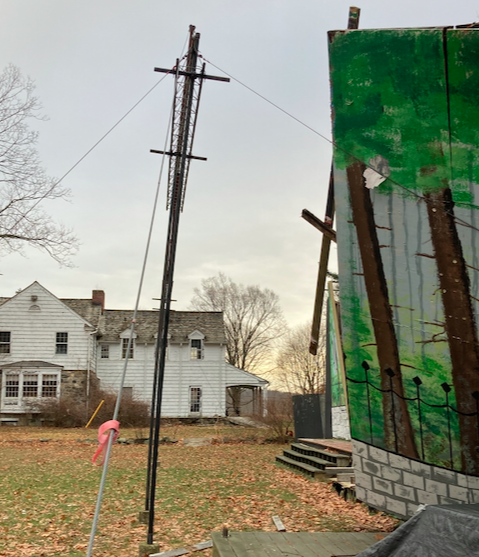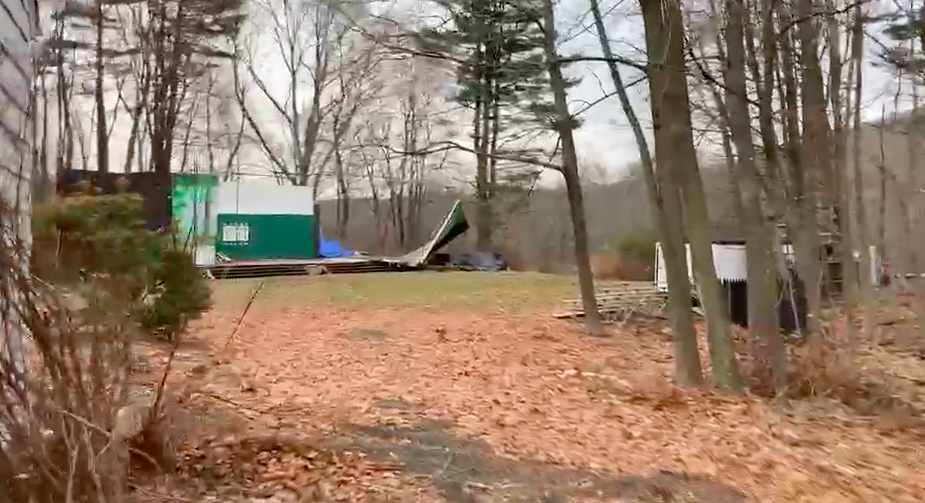 Click HERE to see video footage

Unfortunately, the Christmas storm this past year
caused massive damage to our stage.
The winds destroyed the masking walls for the stage wings, and broke structural supports on both sides of the stage. The gusts also severely damaged the rear wall of the stage that provides the principal structural support for the covered backstage area. This central backstage space shelters the cast and crew during performances (and inclement weather), provides prop and set piece storage, and serves as the principal costume changing area during the show.
HOW YOU CAN HELP -
"STAGE TO THE STARS" REBUILDING CAMPAIGN:
Many thanks for your consideration and support!
****************************************************


To See Our 2020 Virtual Season,
visit our YouTube Channel

Click HERE for our YouTube channel
It's reassuring to connect to something that is entertaining, familiar and fun.
It also reminds us how the arts rejuvenate our spirits, and how they remain an essential expression of our shared experience of the world.
The presentations are available free of charge,
but donations are greatly appreciated!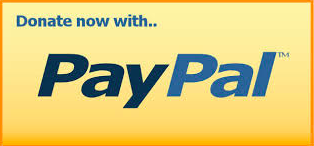 (click above)

or
mail a check to:
Musical's at Richter
100 Aunt Hack Road, Danbury, CT, 06811

Thank you for your support!


To watch Midwinter Melodies from December 4
click HERE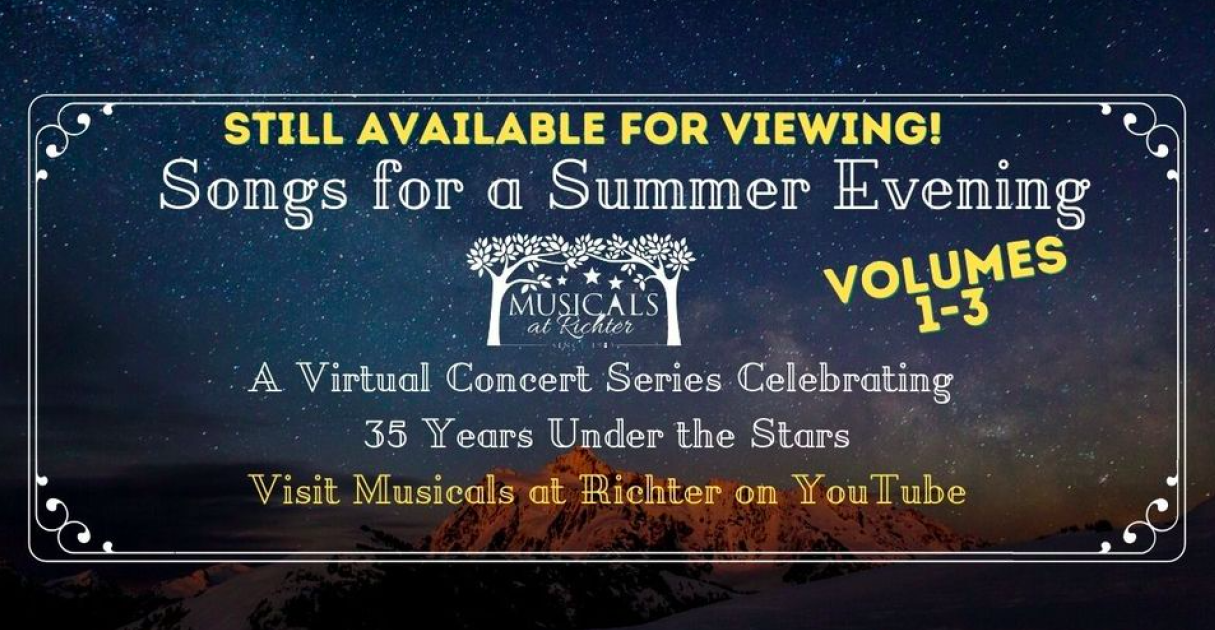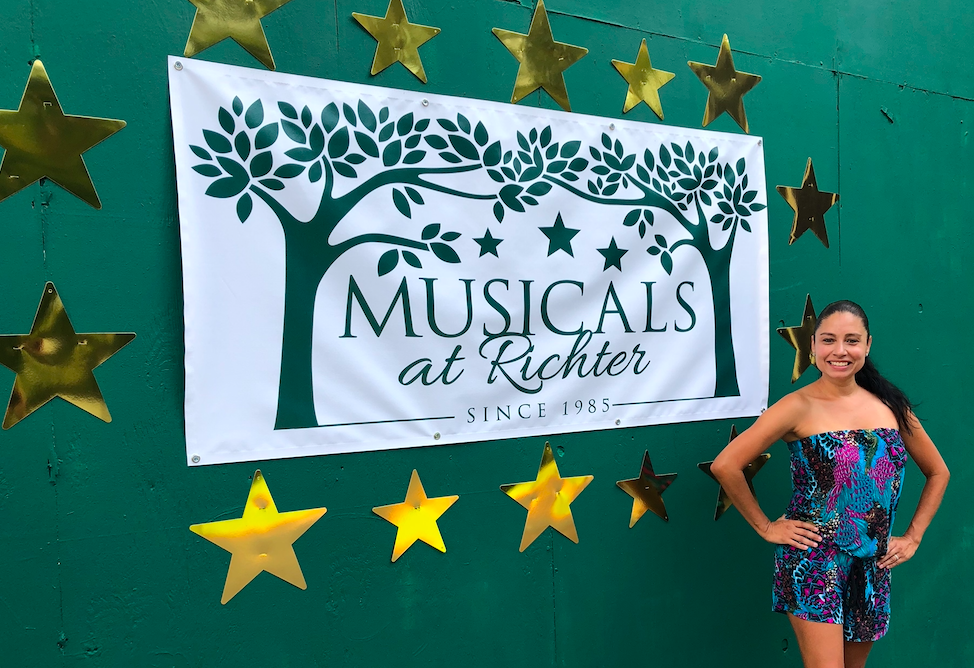 To watch the performance from August 28,
CLICK HERE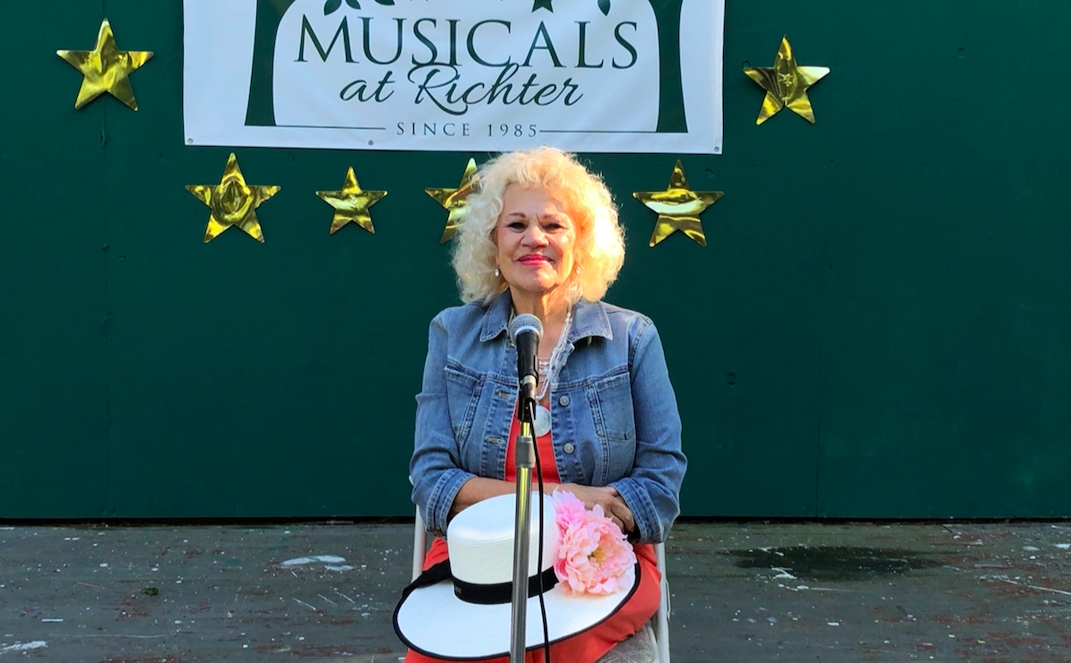 To watch the performance from September 11,
CLICK HERE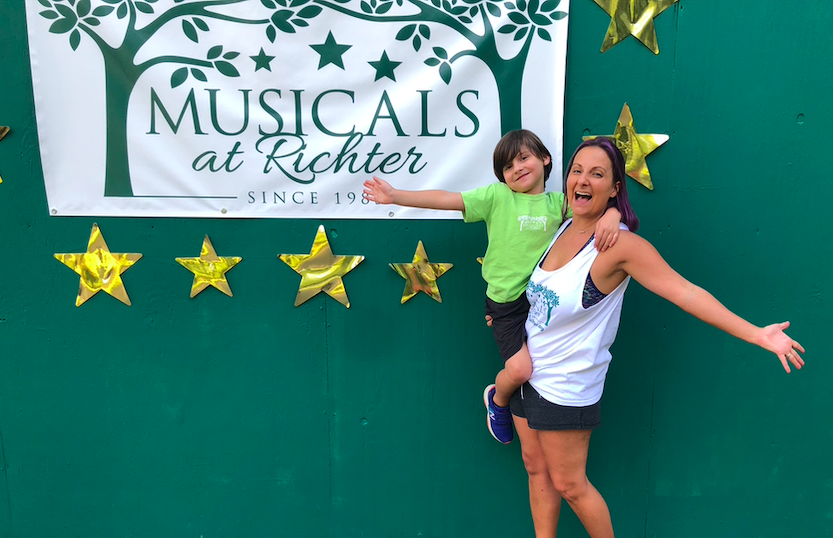 To watch the performance from September 18,
CLICK HERE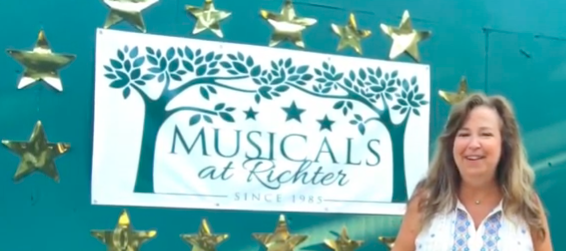 We look forward to seeing you under the stars soon!!!
____________________________________
About Musicals at Richter
Founded in 1985,
Musicals at Richter is Connecticut's longest-running outdoor theater.
Performances are given on weekends at the Richter Arts Center
(next to the Richter Park Golf Course), 100 Aunt Hack Road, in Danbury.
Nestled in the hills of Western Connecticut, the Arts Center stage has served as the scenic backdrop for over 88 musicals produced by Musicals at Richter,
as well as a professional springboard for hundreds of up-and-coming performers.
Support Musicals at Richter

Do you like what you see?
MUSICALS AT RICHTER NEEDS YOUR HELP!This wonderful theater organization has astounded and delighted audiences with energetic productions of some ofthe best that Musical Theater has to offer. We also continue to need your support. Support this important part of the arts in Greater Danbury. This is your community theater, in your community park.

Keep this theater running. Please give whatever you can – any and all contributions help. It's really easy to do so… just press the "Donate" button below to make a contribution right now. If you prefer, you can also mail a contribution to: Musicals at Richter, 100 Aunt Hack Road, Danbury, CT 06811. Also, don't forget to check with your employer!
Many employers will match employees' charitable contributions.