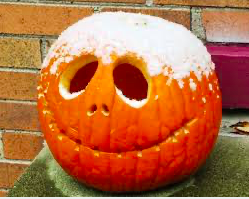 There may be frost on the pumpkin,
but there's still time to enjoy our
Songs for a Summer Evening
concert series
Join us on our YouTube channel as we virtually celebrated our 36th year as the longest-running outdoor theater in Connecticut with Songs for a Summer Evening,
a series of virtual concerts featuring songs and performers from
throughout the theater's 100-plus production history.
Click HERE for our YouTube channel
It's reassuring to connect to something that is entertaining, familiar and fun.
It also reminds us how the arts rejuvenate our spirits, and how they remain an essential expression of our shared experience of the world.
The presentations are available free of charge,
but donations are greatly appreciated!
AND THIS DECEMBER, BE SURE TO JOIN US ONLINE FOR
MIDWINTER MELODIES!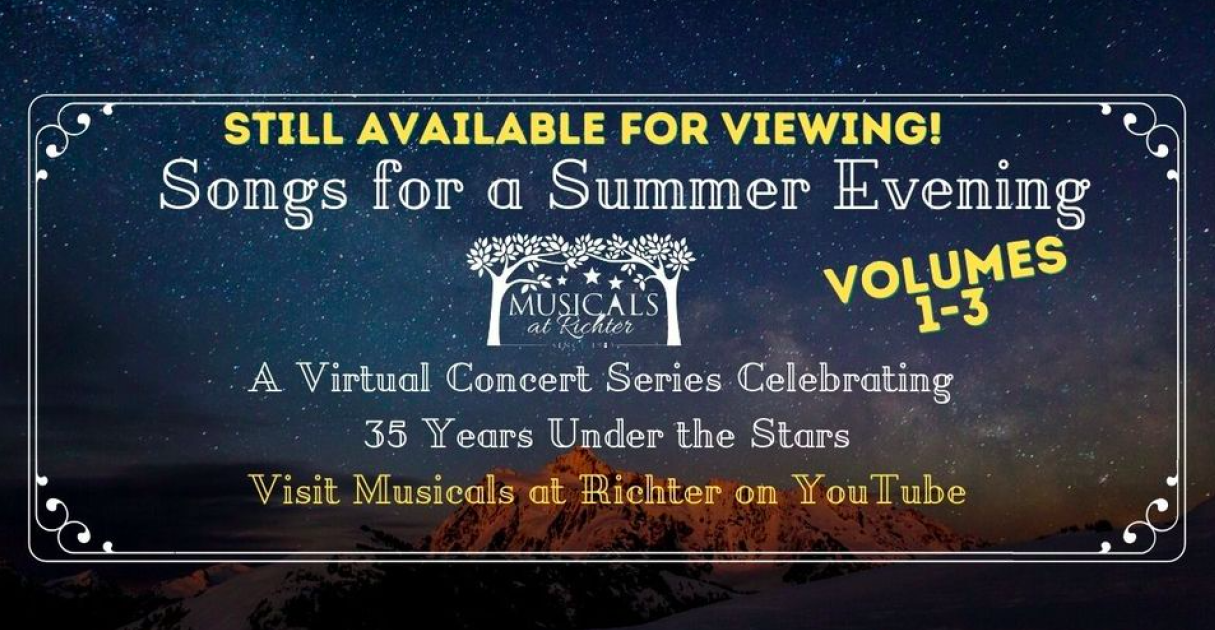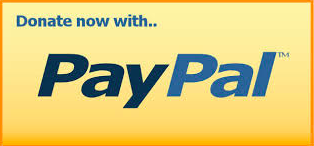 (click above)

or
mail a check to:
Musical's at Richter
100 Aunt Hack Road, Danbury, CT, 06811

Thank you for your support!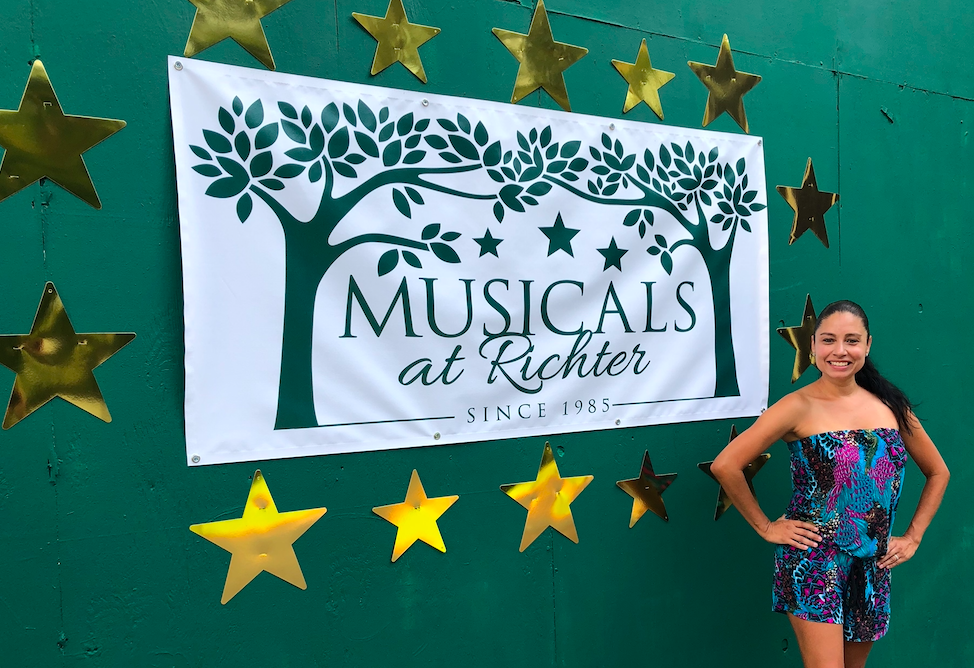 To watch the performance from August 28,
CLICK HERE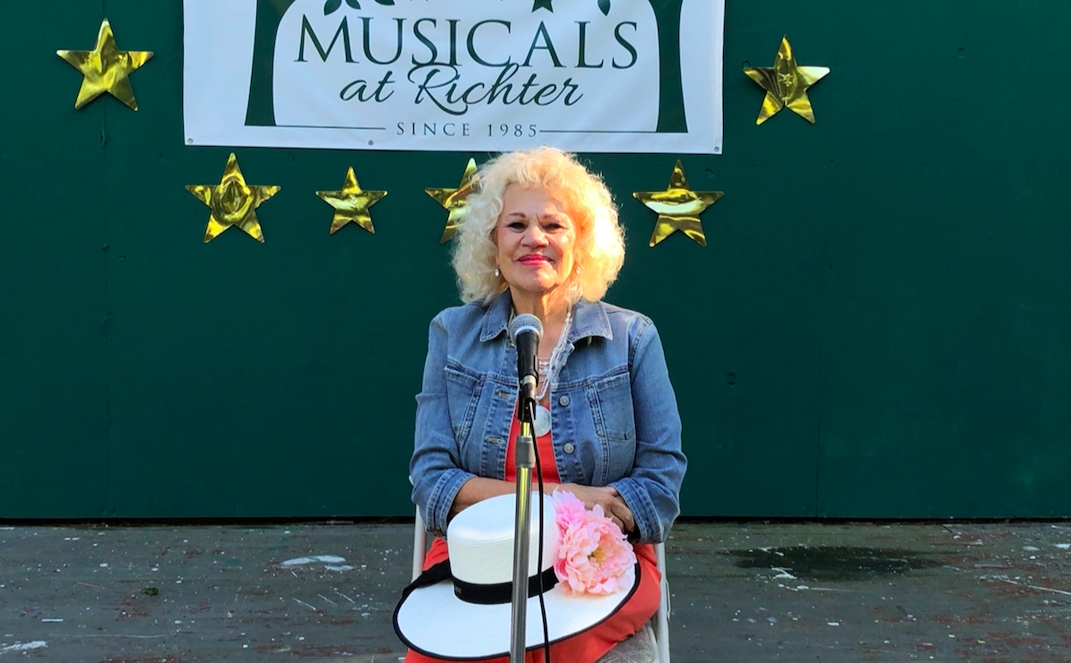 To watch the performance from September 11,
CLICK HERE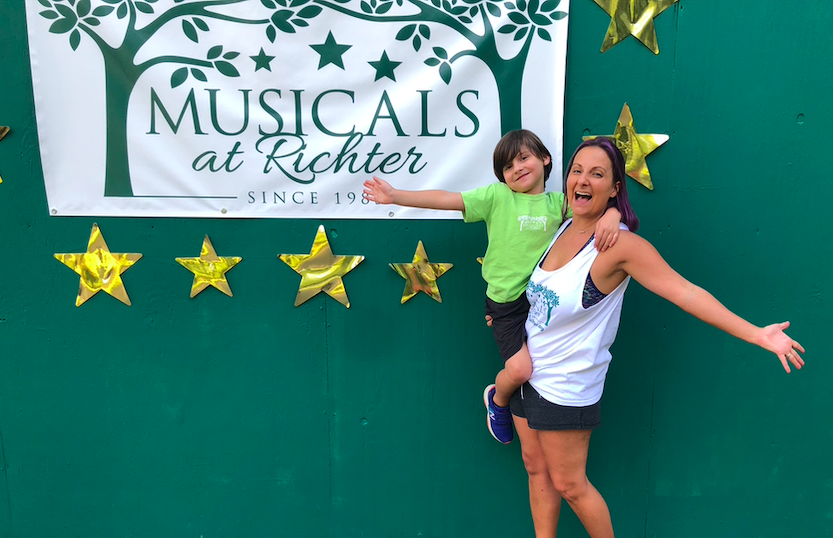 To watch the performance from September 18,
CLICK HERE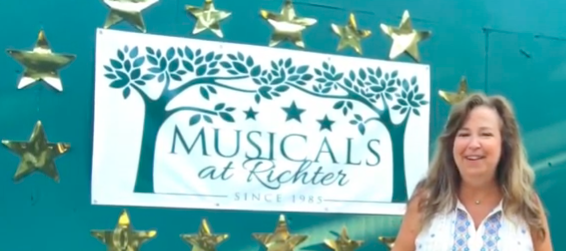 We look forward to seeing you under the stars soon!!!
____________________________________
About Musicals at Richter
Founded in 1985, Musicals at Richter is Connecticut's longest-running outdoor theater.
Performances are given on weekends at the Richter Arts Center
(next to the Richter Park Golf Course), 100 Aunt Hack Road, in Danbury.
Nestled in the hills of Western Connecticut, the Arts Center stage has served as the scenic
backdrop for over 88 musicals produced by Musicals at Richter,
as well as a professional springboard for hundreds of up-and-coming performers.
Support Musicals at Richter

Do you like what you see?
MUSICALS AT RICHTER NEEDS YOUR HELP!This wonderful theater organization has astounded and delighted audiences with energetic productions of some ofthe best that Musical Theater has to offer. We also continue to need your support. Support this important part of the arts in Greater Danbury. This is your community theater, in your community park.

Keep this theater running. Please give whatever you can – any and all contributions help. It's really easy to do so… just press the "Donate" button below to make a contribution right now. If you prefer, you can also mail a contribution to: Musicals at Richter, 100 Aunt Hack Road, Danbury, CT 06811. Also, don't forget to check with your employer!
Many employers will match employees' charitable contributions.