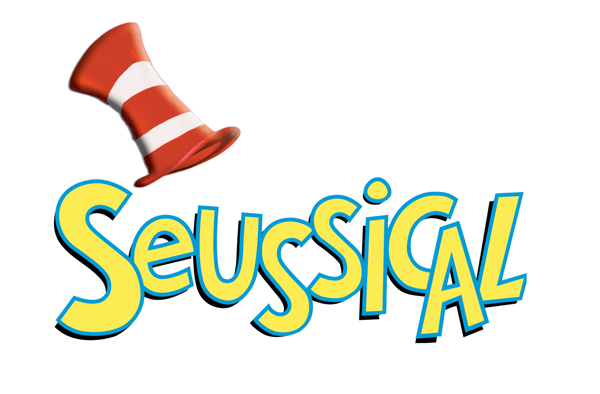 July 28-August 12

Directed and Choreographed by
Lauren Nicole Sherwood
Musical Direction
Zachary Kampler
"Oh, The Thinks You Can Think" when you travel to the world of Dr. Seuss!
Horton the Elephant is determined save the Who's and help JoJo realize he's not
"Alone in the Universe," all while looking after Mayzie Labird's Egg!
When Dr. Seuss' best-loved characters collide and cavort
in an unforgettable musical extravaganza,
you are sure to find your way to "Solla Sollew!



The Cat In The Hat
Our story's omniscient narrator, he is fun loving and enjoys rhyming. Pops up throughout the story to help the audience. Wise and attentive.
Gender: Male or Female
Vocal range: F2-F4

Jojo
The Mayor's son, he is a Who that is always finding trouble. Bright, creative, and inadvertently mischievous. Possesses a wildly expansive imagination and finds solace in his friendship with Horton.
Gender: Male
Age: 8 to 12
Vocal range: Ab3-C5
Horton The Elephant
Our story's main character, he is a compassionate and gentle elephant. Commonly misunderstood because of his larger size. He is protective and loving of all creatures in the jungle.
Gender: Male
Age: 20 to 40
Vocal range: A2-F4
Gertrude Mcfuzz
Horton's one-feathered-tail bird neighbor. Gertrude is sweet and timid. Though kind and loyal, she is also self-conscious of her shortfalls.
Gender: Female
Age: 20 to 30
Vocal range: F3-F5
Mayzie Labird
The most beautiful bird in all of the jungle. Oblivious to her self-centered ways, she relies on her talent of manipulation, and intoxicating beauty, to navigate her way through life.
Gender: Female
Age: 20 to 40
Vocal range: G3-Eb5
The Sour Kangaroo
The 'leader' of the jungle. She is loud, brassy, and stubbornly set in her ways. A caring mother, but unabashedly sassy and soulful.
Gender: Female
Age: 25 to 40
Vocal range: F#3-F5
Featured Roles:
Wickersham Brothers, Bird Girls, Mr. & Mrs. Mayor, General Gengus Khan Schmitz, Yertle the Turtle, The Grinch, Thing 1 & 2 (youth or adult), Baby Kangaroo (youth)

Ensemble: All Ages
Jungle Creatures, The Whos, Circus Performers, Cadets, Fish