About Musicals at Richter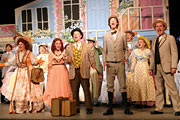 Now in its 30th season, Musicals at Richter is Connecticut's longest-running outdoor theater. Performances are given on weekends at the Richter Arts Center (next to the Richter Park Golf Course), 100 Aunt Hack Road, in Danbury. Nestled in the hills of Western Connecticut, the Arts Center stage has served as the scenic backdrop for over 80 musicals produced by Musicals at Richter, as well as a professional springboard for hundreds of up-and-coming performers.
News and Announcements
2014 SEASON AUDITIONS!!!
APRIL 10th through APRIL 12th

Click here for more information.
---

New Job Openings at Musicals at Richter
Come join the 2014 team! Accepting applications from experienced stage managers and workshop counselors. Seeking volunteers for backstage duties such as set construction, properties, costume coordination, and running crew; and front-of-house operations such as house management, ushering, and concessions. Internships for credit and community service hours are possible.
Click here for more information.
---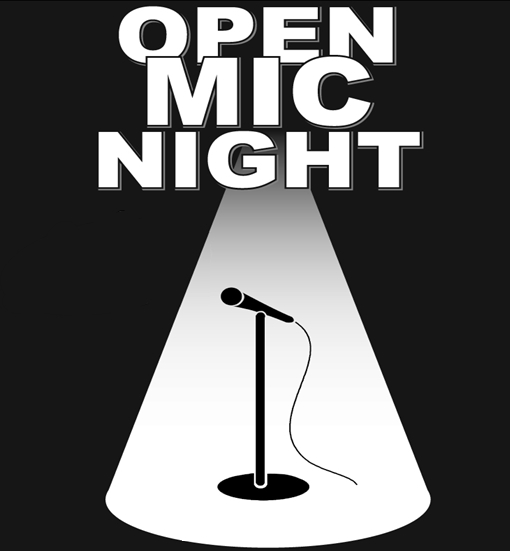 Open Mic Night! Music Minus the Mosquitos with Richter Friends!
Oh, What a Night!
The evening started with a lot of hugs and kisses! Friends that hadn't seen each other in months were laughing and catching up. The tables became full from typical pre-show Richter Baskets that were filled with food and drink (the pizza guy even made a delivery!). The only thing missing- the mosquitoes. Vitti's Dance Studio was transformed into a magical Richter evening. Music Minus the Mosquitoes with Richter Friends- an Open Mic Night began.
Matt Farina, witty and charming as ever, was the emcee for the evening. He gracefully guided the evening of song with interjections of Musicals at Richter trivia.
Elyse Jasensky kicked off the evening, appropriately enough, brilliantly singing "Somewhere over the Rainbow". The evening was filled with performances by: Elyse Jasensky, Karin Laine, Juliette Koch, Dianna Waller, Ted Schwartz, Cat Heidel, Priscilla Squiers, Barb Kessler, Dan Koch (singing!) plus a newcomer to the area Kierstin Summers (hopefully a Richter alumnus after the summer!). Juliette Koch's incredible talent concluded the evening, also appropriately enough, with Journey's "Don't Stop Believin'". She invited everyone to join in and the house Rocked!
All of the performers were amazing! Voices of Angels graced us that night! Thank you to them all for sharing their gifts making for an evening of glorious music!
Thank you Matt for a first rate job!
Thank you to the Valiskas for their more than generous resort donation.
Extra extra special thank you's to Tom Morris, Sarah Dashan and Dan Koch. They generously donated their time and talents to make the evening possible.
Thank you to all who joined us that evening- one to remember!
Keep practicing your music for the next Open Mic Night!
---

MAR on Marty Heisner's Local TV show - February 20, 2014
Support Musicals at Richter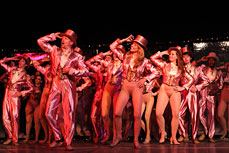 Do you like what you see? MUSICALS AT RICHTER NEEDS YOUR HELP!
This wonderful theater organization, now in its 29th season, has astounded and delighted audiences with energetic productions of some of the best that Musical Theater has to offer. We also continue to need your support. Support this important part of the arts in Greater Danbury. This is your community theater, in your community park. Keep this theater running. Please give whatever you can – any and all contributions help. It's really easy to do so… just press the "Donate" button below to make a contribution right now. If you prefer, you can also mail a contribution to: Musicals at Richter, 100 Aunt Hack Road, Danbury, CT 06811. Also, don't forget to check with your employer! Many employers will match employees' charitable contributions.