News and Announcements
INTO THE WOODS CONTINUES
JUNE 29, 30 & JULY 1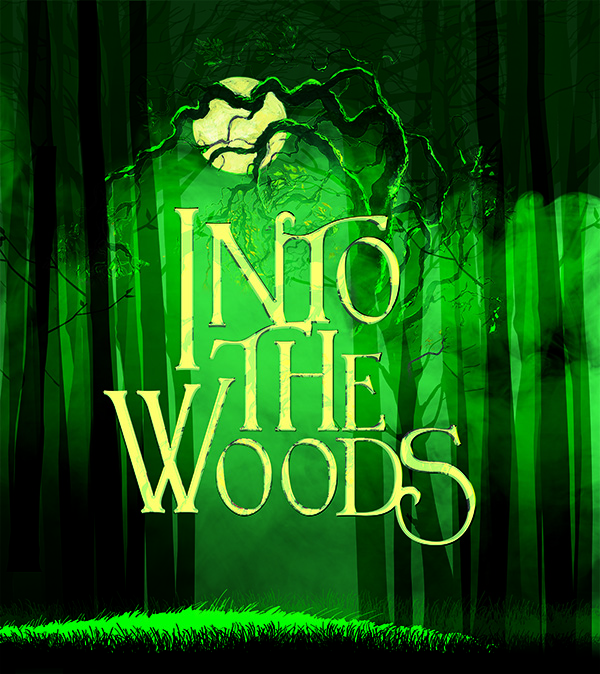 For the first time in our history,
we have a maximum capacity.
Don't be left out at the gate!
Make your reservation now!
SPACE IS LIMITED!

June 24, 25, 29, 30 & July 1
Directed and Choreographed by
Bradford Blake
Musical Direction
Dan Koch



Click HERE To
Watch Production Video!


With a clever book by James Lapine and a soaringly beautiful score by
Stephen Sondheim, "Into the Woods" takes favorite storybook characters and
brings them together to create a new "fractured" fairy tale adventure that is
humorous, sophisticated, heartwarming and poignant.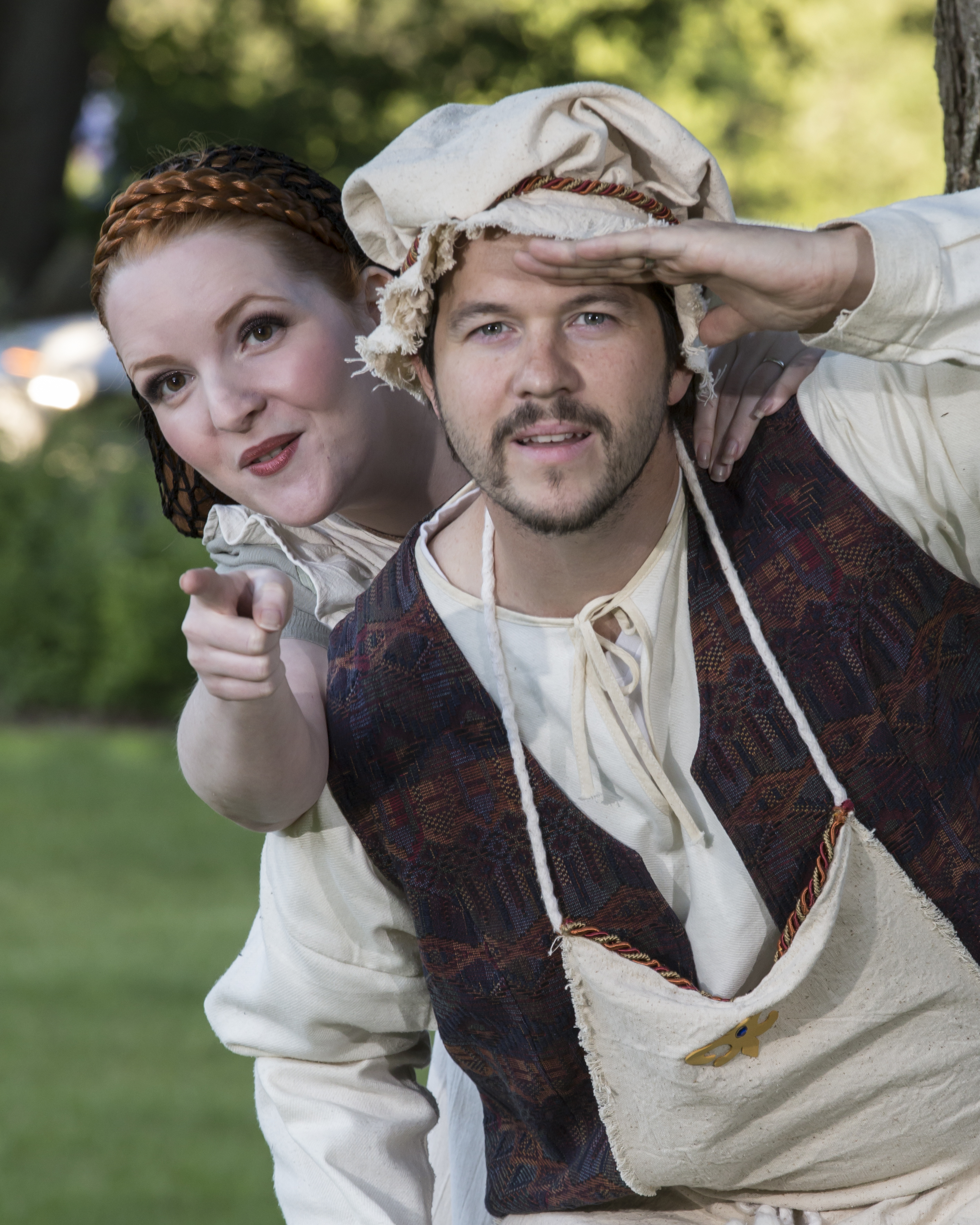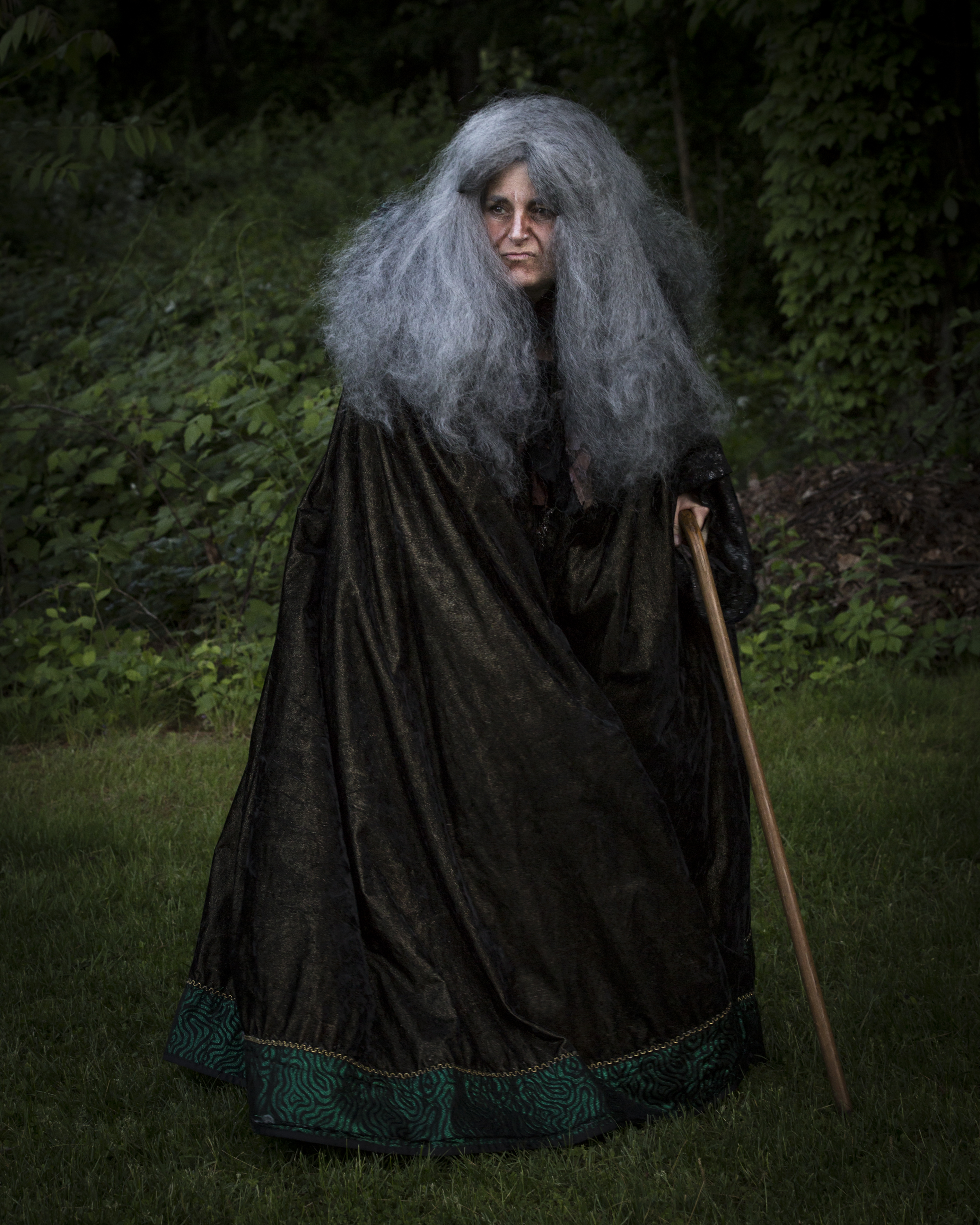 The story follows a baker and his wife who wish to have a child;
Cinderella, who wishes to attend the King's Festival;
and Jack, who wishes his cow would give milk.
When the baker and his wife learn that they cannot have a child because of a
witch's curse, the two set off on a journey into the forest to reverse the curse.
Everyone's wish is granted, but the consequences of their actions
and other unexpected challenges force the characters to
re-examine their priorities and deepest desires.
"Into the Woods" premiered on Broadway in 1987, featuring Bernadette Peters
as the Witch, and garnered three Tony Awards, including Best Score and
Best Book. The 2002 Broadway revival starring Vanessa Williams
received the Tony for Best Revival.
The critically acclaimed 2014 Disney film version, directed
by Rob Marshall, featured a cast including Meryl Streep, Emily Blunt, James
Corden, Anna Kendrick, Tracey Ullman and Johnny Depp, among others, and
was nominated for multiple Academy and Golden Globe awards.

The lush and varied score includes "No One Is Alone," "I Know Things Now,"
"Giants in the Sky," "It Takes Two," "Stay With Me,"
"Children Will Listen" and the title song.
"Into the Woods" features a cast of talented local performers, including many
newcomers and MAR veterans. Tracey Marble (Trumbull) portrays the
meddlesome and vindictive Witch; Nathan Mandracchia (Sherman) and Carey
Van Hollen (Southbury) are the determined Baker and Baker's Wife. Betsy
Simpson (Wilton) takes on the role of ever-hopeful Cinderella; Tori Vacca (New
Windsor, NY) is the feisty Little Red Riding Hood. The beanstalk-climbing Jack is
portrayed by Tyler Carey (Ridgefield). Patrick Spaulding (New Fairfield) is
featured as Narrator and the Mysterious Man.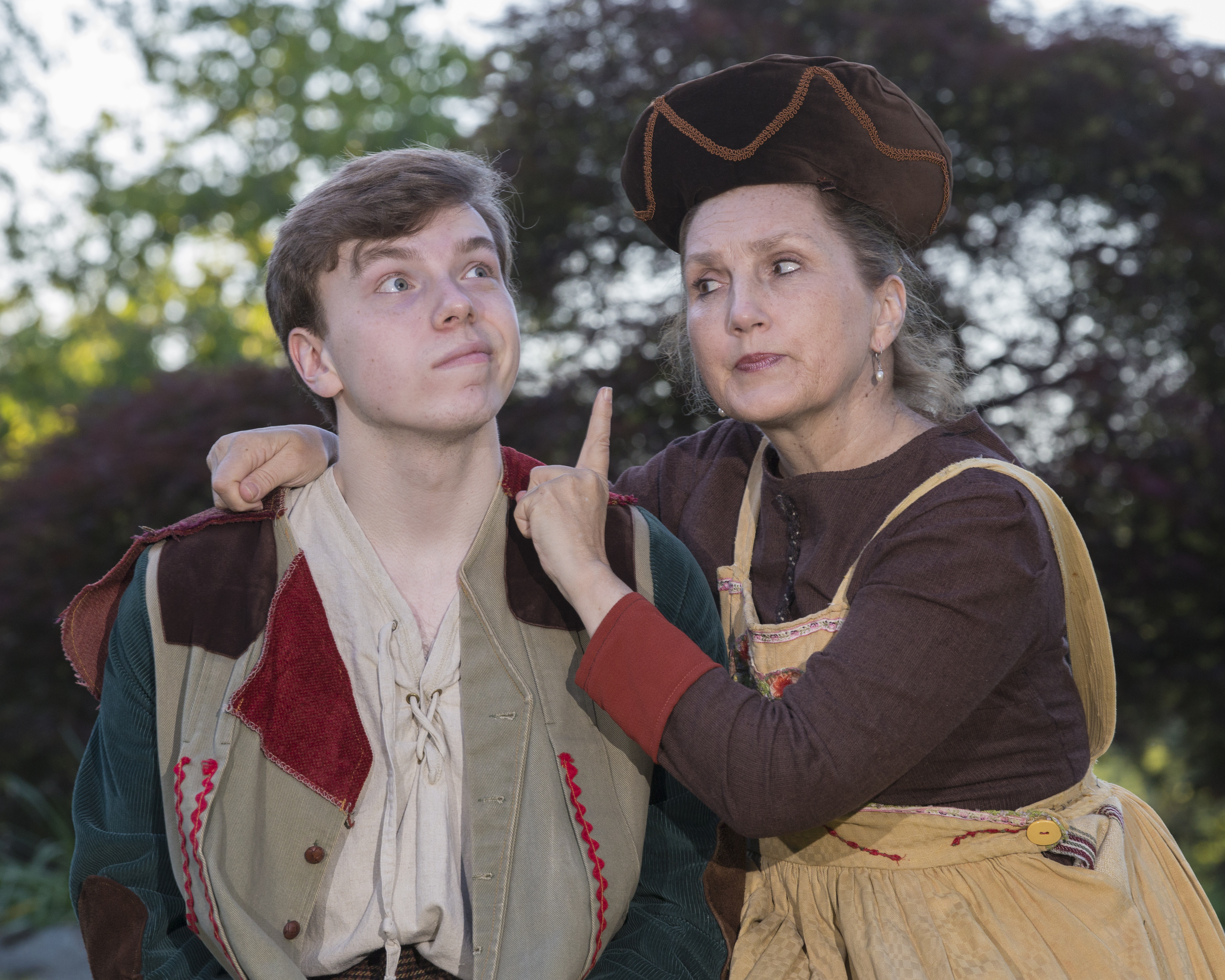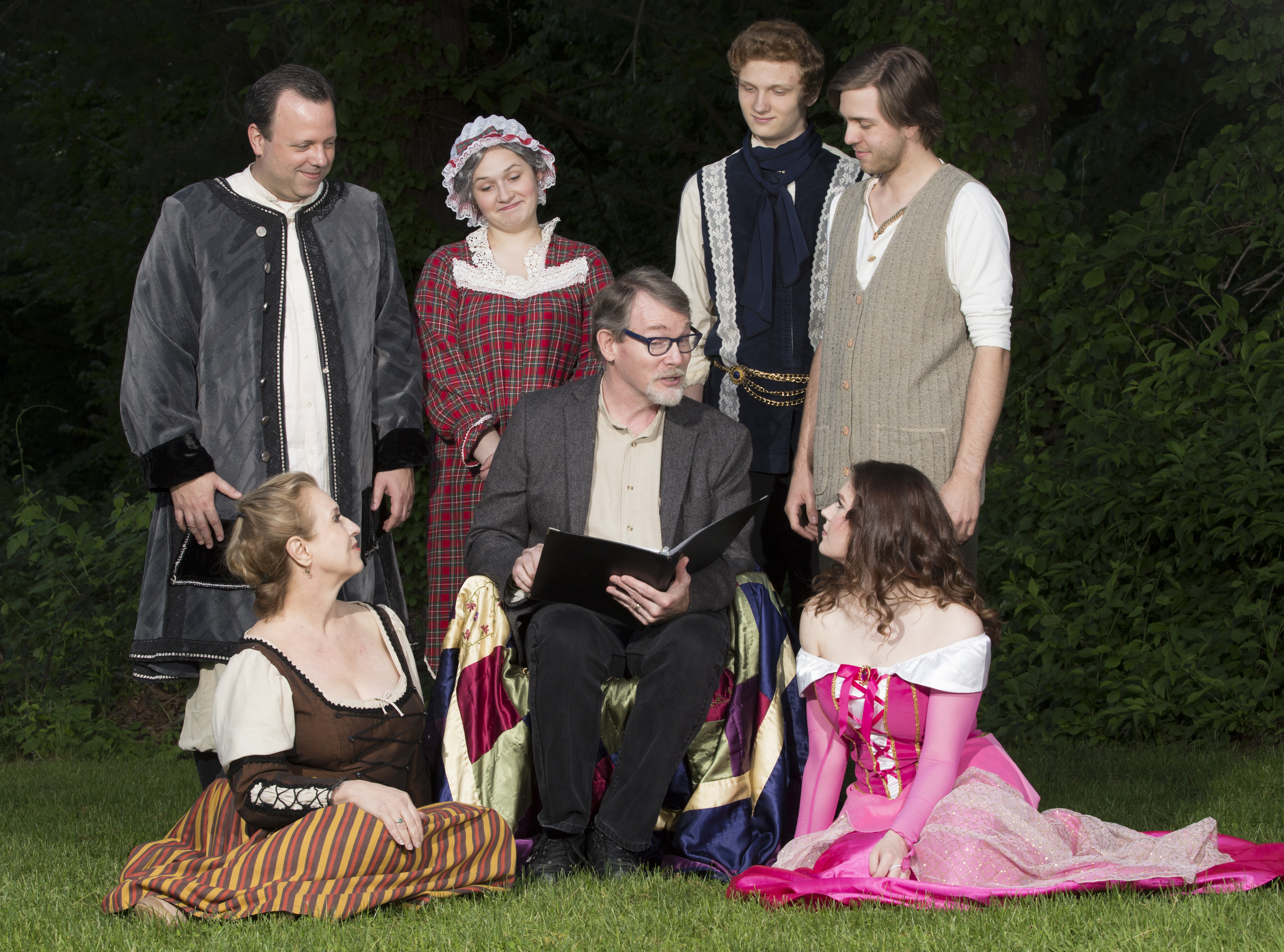 Sergio Mandujano (Norwalk) plays Cinderella's Prince, joined by Stephen Moores
(Brookfield) as Rapunzel's Prince. Beth Bria Salvador (Bethel) is Cinderella's
ambitious stepmother, and Natalie Harde (Brewster, NY) and Emma Giorgio
(Ridgefield) are Cinderella's self-absorbed stepsisters, Florinda and Lucinda.
Priscilla Squiers (Danbury) portrays Jack's long-suffering mother and Cassandra
Bielmeier (New Milford) is featured as the tower-dwelling Rapunzel.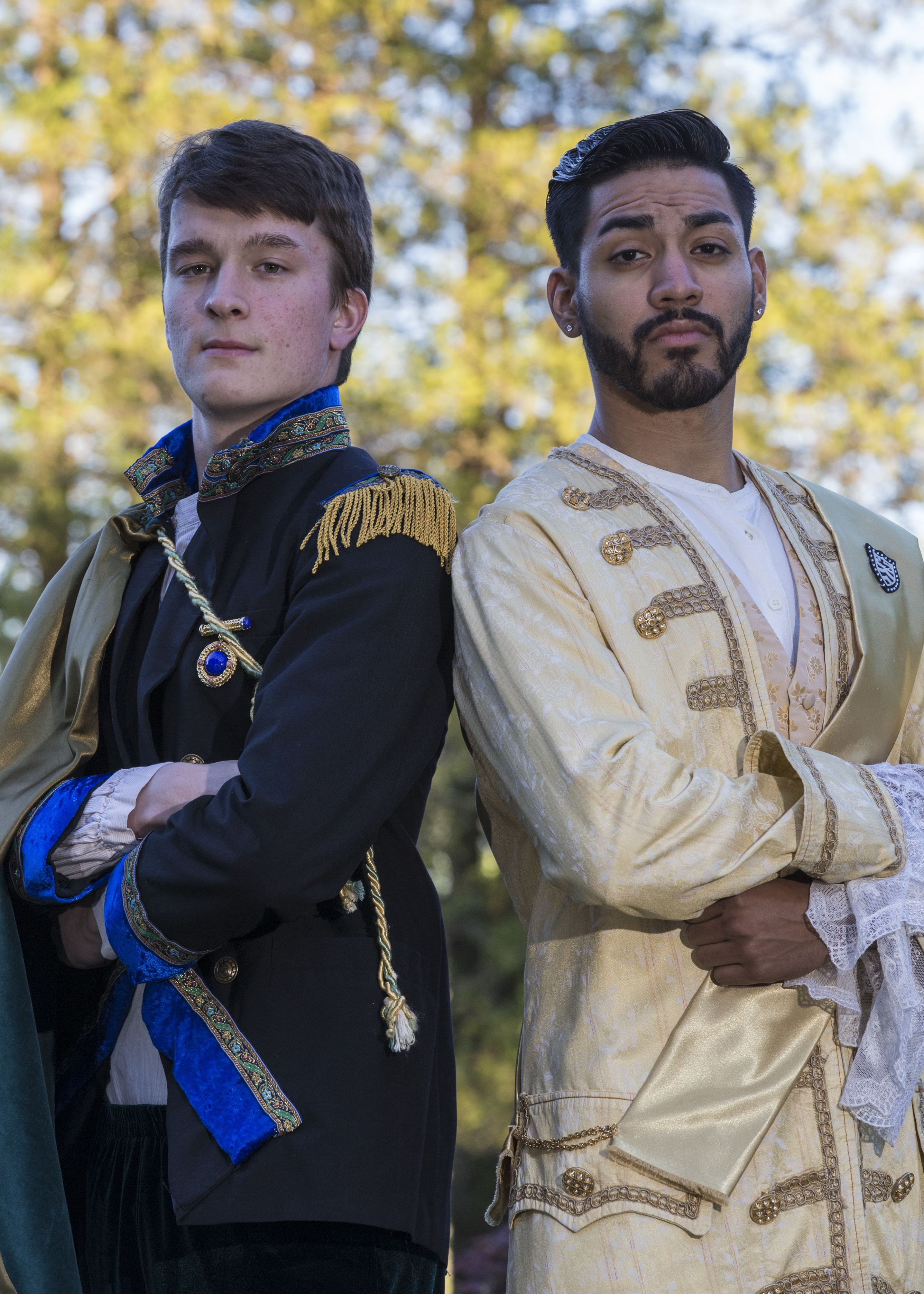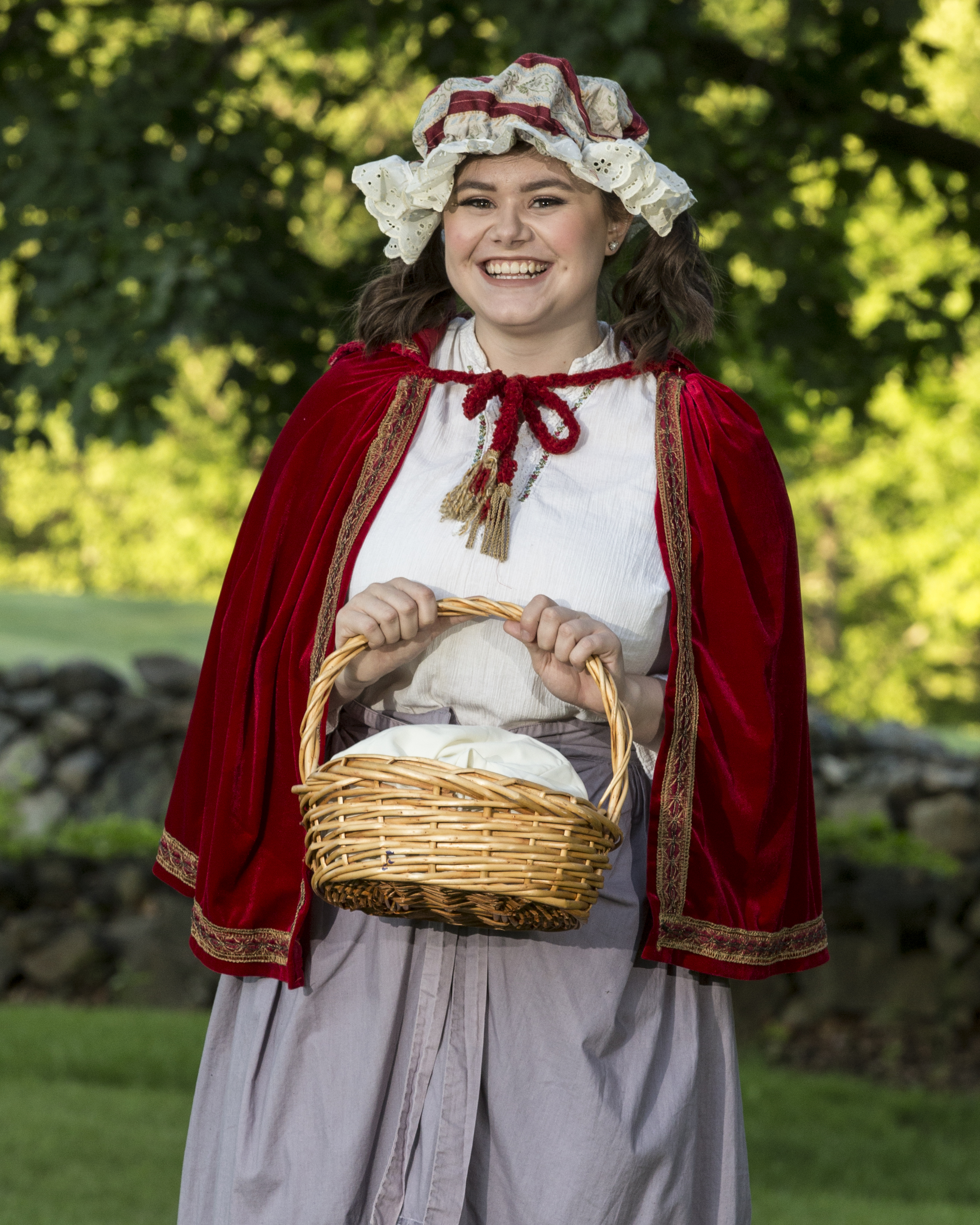 Bringing the story to life in multiple roles is a team of narrators,
including Will Armstrong (Greenwich), Cathy Cavender (Norwalk), Brian Hinger
(New Milford), Juliana Koziol (Sandy Hook), Rob Mayette (Danbury),
Rachel Salvador (Bethel) and Daisy Stott (Brookfield).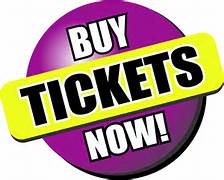 _______________________________________________________________________________________________________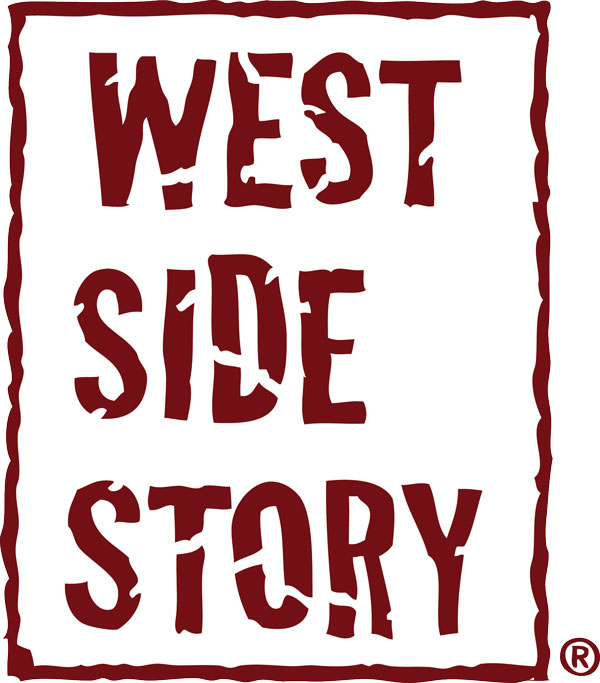 July 7-22

Directed by
Michael Limone
Choreographed by
Jimmy Locust
Assistant Choreographer
Liana Martinez
Musical Direction
Zachary Kampler



"Something's Coming" to Musicals at Richter and it's one of the

most memorable musicals and greatest love stories of all time.

With "One Hand, One Heart" this modern retelling of Romeo and Juliet

follows our young lovers as they are caught between prejudice and

warring street gangs as they search for their "Somewhere."
Stamford native and longtime theater professional Michael Limone directs
"West Side Story," Leonard Bernstein and Stephen Sondheim's classic musical about star-crossed lovers caught between warring New York City street gangs. Westport native and Westchester resident Zachary Kampler, a classically trained composer, arranger and conductor, serves as musical director. Jimmy Locust, a master teacher, choreographer and artistic director of Locust Performing Arts Center in Stamford, choreographs, assisted by Liana Martinez.
_______________________________________________________________________________________________________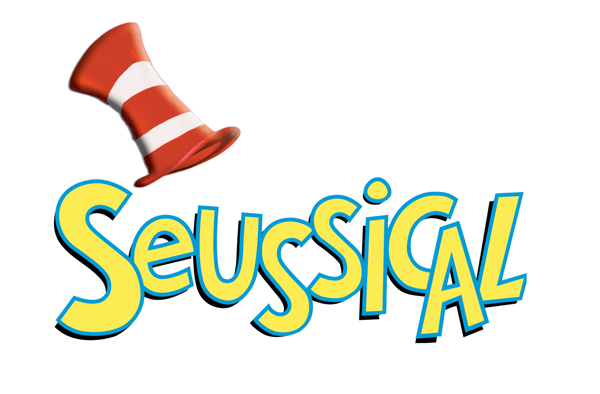 July 28-August 12

Directed and Choreographed by
Lauren Nicole Sherwood
Musical Direction
Zachary Kampler

"Oh, The Thinks You Can Think" when you travel to the world of Dr. Seuss!
Horton the Elephant is determined to save the Who's
and help JoJo realize he's not "Alone in the Universe,"
all while looking after Mayzie La Bird's Egg!
When Dr. Seuss' best-loved characters collide and cavort
in an unforgettable musical extravaganza,
you are sure to find your way to "Solla Sollew!"
The Cat in the Hat, Horton the Elephant and the colorful characters of Whoville come to glorious life in Stephen Flaherty and Lynn Ahrens' fanciful "Seussical," directed and choreographed by Ms. Sherwood,
an accomplished performer, director and choreographer in her own right.
Zachary Kampler, a classically trained composer, arranger and conductor, serves as musical director.
_______________________________________________________________________________________________________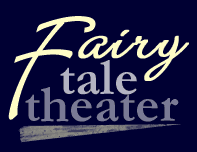 The Merry Adventures of Robin Hood

July 15
The Dancing Princesses
and


The Musicians of Brementown

July 22
The Jungle Book
_______________________________________________
PLEASE NOTE

A NEW LOCATION FOR FAIRY TALE THEATER PERFORMANCES!

WORKSPACE EDUCATION
16 Trowbridge Drive
Bethel, CT 06801
you can't miss their big red barn!

____________________________________

2017 Summer Youth
Musical Theater Workshops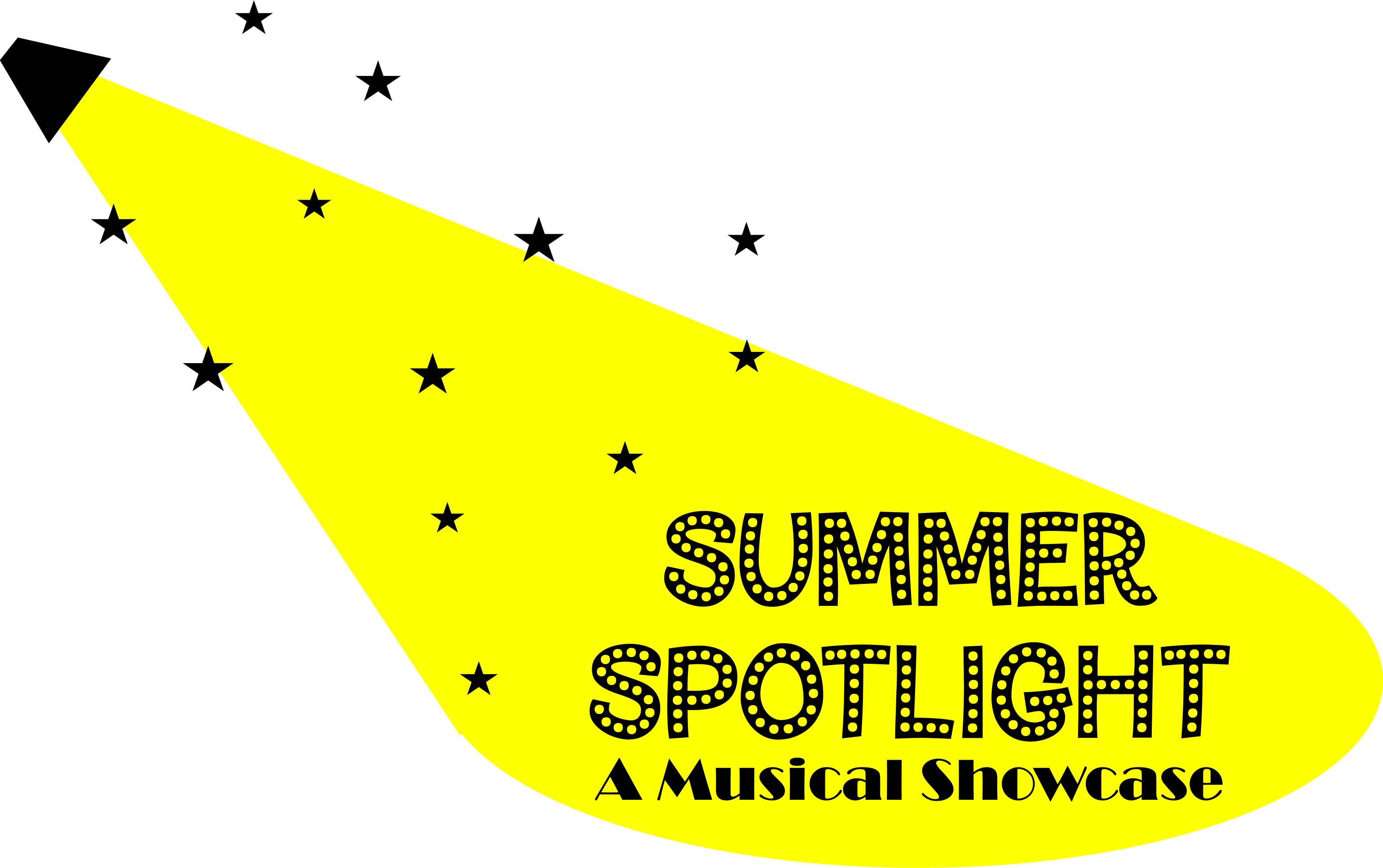 Session 1:
June 26-July 21

Performance Wednesday
July 19th

Session 2:
July 24-August 19

Performances
August 17, 18, 19
We look forward to seeing you under the stars soon!



About Musicals at Richter
________________________________

Founded in 1985, Musicals at Richter is Connecticut's longest-running outdoor theater. Performances are given on weekends at the Richter Arts Center (next to the Richter Park Golf Course), 100 Aunt Hack Road, in Danbury. Nestled in the hills of Western Connecticut, the Arts Center stage has served as the scenic backdrop for over 80 musicals produced by Musicals at Richter, as well as a professional springboard for hundreds of up-and-coming performers.
Support Musicals at Richter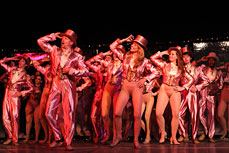 Do you like what you see? MUSICALS AT RICHTER NEEDS YOUR HELP!
This wonderful theater organization has astounded and delighted audiences with energetic productions of some of the best that Musical Theater has to offer. We also continue to need your support. Support this important part of the arts in Greater Danbury. This is your community theater, in your community park. Keep this theater running. Please give whatever you can – any and all contributions help. It's really easy to do so… just press the "Donate" button below to make a contribution right now. If you prefer, you can also mail a contribution to: Musicals at Richter, 100 Aunt Hack Road, Danbury, CT 06811. Also, don't forget to check with your employer! Many employers will match employees' charitable contributions.