News and Announcements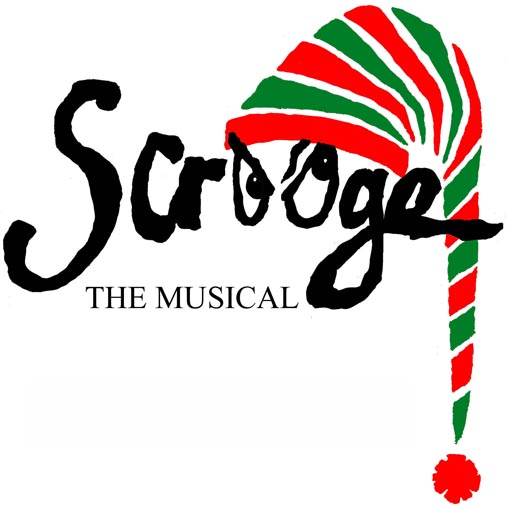 Performances:
December 19th 8 PM
December 20th 3 PM and 8 PM
December 21 3 PM
*AUDITIONS*
Saturday October 18, 2014

11:00am to 2:00pm

Musicals at Richter
in association with the historic
Danbury Palace Theatre
present:
Scrooge the Musical -In Concert
Book, Music and Lyrics by Leslie Bricusse
Based on the 1970's movie starring Albert Finney
Directed and Staged by Donald E. Birely
Musical Direction by Dan Koch
Scrooge the Musical closely follows the plot of Charles Dickens'
A Christmas Carol, in which the miserly Ebenezer Scrooge undergoes a profound experience of redemption over the course of a Christmas Eve night, after being visited by the ghost of his former partner Jacob Marley and the ghosts of Christmas past, present and future.
Well known songs include Father Christmas, I Like Life ,
December the 25th and Thank you very Much.
The 30 member ensemble will portray all of
the parts in this Charles Dickens Classic.
Musicals at Richter is seeking performers Ages 9 and up.
Due to time limitations and scheduling concerns with the busy
holiday season, certain roles have already been cast.
Character breakdown for roles available is as follows:
Jacob Marley- first ghost (Scrooge's business partner)
Fred- Scrooge's nephew
Dick Wilkens- Fezziwigs apprentice
Ghost of Christmas future-(female dancer 5'7 and taller-pointe a plus)
Tiny Tim
Scrooge as a boy
Crachit children
Ebbie
Boy with a turkey
Urchin children
Townspeople
Carolers
Sellers
Party guests
Phantoms
Actors will be playing Multiple roles
Anyone auditioning must be vocally strong with
the ability for solo singing, (sight reading a plus),
as well as act in several different character styles.
Auditions will be held Saturday October 18,
11am to 12 noon for ages 9 to 14
12 noon to 2 pm for ages 15 and up.
Auditions will take place at The Richter Arts Center,
100 Aunt Hack Road Danbury CT 06811.
For ages 15 and up, be prepared to sing 16 bars of a traditional
musical theater piece or prepare a Christmas carol.
Ages 9-14 will be taught "Father Christmas" from the show
Dec 14-18 mandatory tech rehearsals
8 additional rehearsals starting early November
Dates and times tbd
Please go to www.muscialsatrichter.org
for updates, changes and additional information
Anyone interested in volunteering for the orchestra
please contact Musicals at Richter at
info@musicalsatrichter.org.
Richter alumni unable to audition Saturday Oct 18th
may send an email of interest to info@musicalsatrichter.org
If MaR needs to hold an additional
audition date, you will be notified

Yes you read it correctly!
Musicals at Richter
NOT at Richter
AND in the winter!
See You At Auditions!!!
____________________________________________________________________


Come join the 2015 team!


Musicals at Richter is excited to announce
it is now accepting applications for the 2015 season!


Directors- Musical Directors- Choreographers-


Stage Managers- Technical Director-

Lighting & Sound Designers and Technicians

Prop Master/Mistress and Production Assistants


Click here for more information.
About Musicals at Richter
Now in its 30th season, Musicals at Richter is Connecticut's longest-running outdoor theater. Performances are given on weekends at the Richter Arts Center (next to the Richter Park Golf Course), 100 Aunt Hack Road, in Danbury. Nestled in the hills of Western Connecticut, the Arts Center stage has served as the scenic backdrop for over 80 musicals produced by Musicals at Richter, as well as a professional springboard for hundreds of up-and-coming performers.
Support Musicals at Richter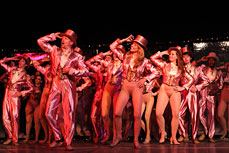 Do you like what you see? MUSICALS AT RICHTER NEEDS YOUR HELP!
This wonderful theater organization, now in its 30th season, has astounded and delighted audiences with energetic productions of some of the best that Musical Theater has to offer. We also continue to need your support. Support this important part of the arts in Greater Danbury. This is your community theater, in your community park. Keep this theater running. Please give whatever you can – any and all contributions help. It's really easy to do so… just press the "Donate" button below to make a contribution right now. If you prefer, you can also mail a contribution to: Musicals at Richter, 100 Aunt Hack Road, Danbury, CT 06811. Also, don't forget to check with your employer! Many employers will match employees' charitable contributions.