ANY DREAM WILL DO!

"A rainbow production...Both acts were a
feast for the eyes and ears"
- Nancy Sasso Janis
OnStage Connecticut Critic
to read review
click HERE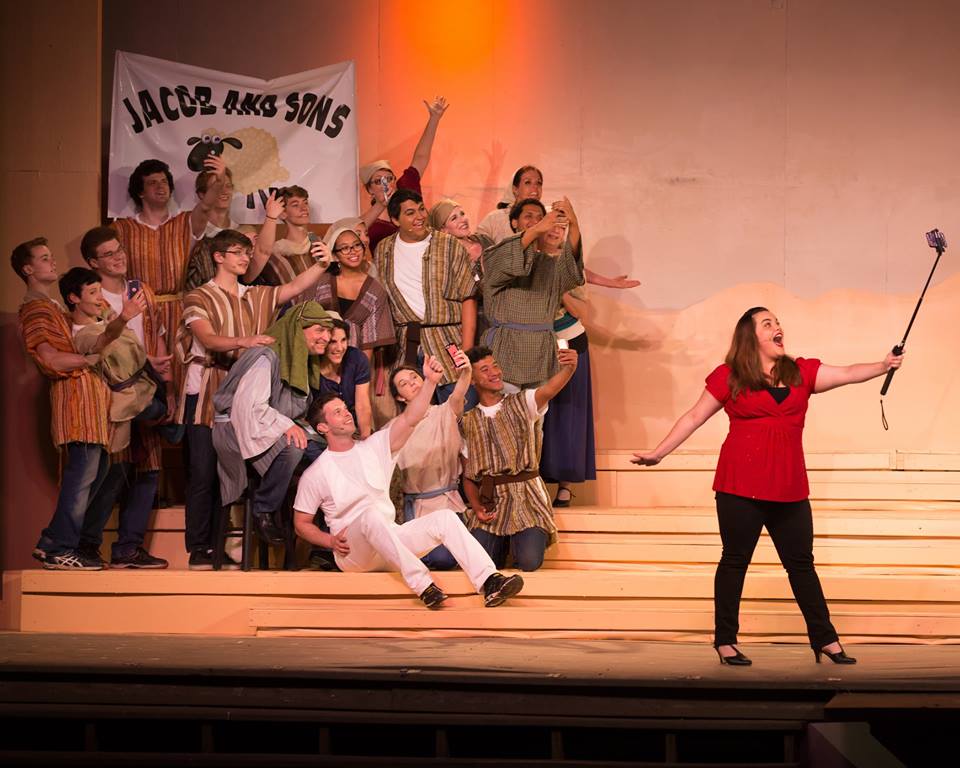 Joseph and the
Amazing Technicolor Dreamcoat

July 28, 29, 30, 31
August 4, 5 & 6
Join the dreamers for a midsummer's frolic this weekend!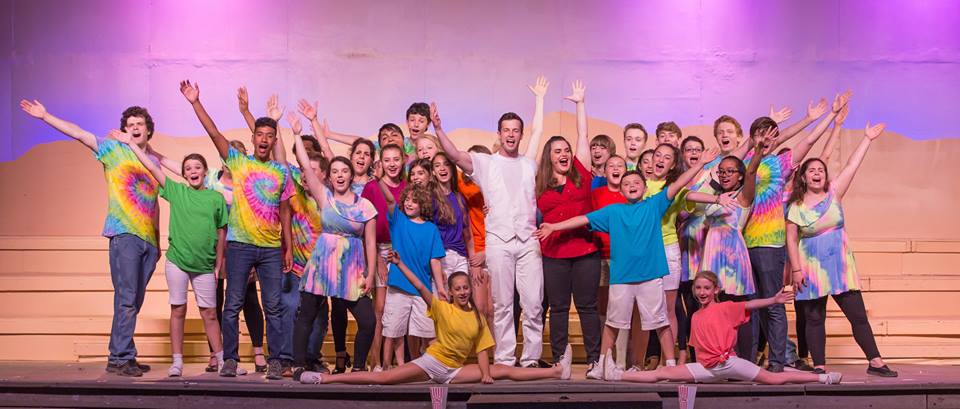 "It was red and yellow and green..." You'll want to be part of this rainbow of colors, comedy and song! Join us for Tim RIce and Andrew Lloyd Webber's vibrant, tuneful and humorous retelling of the biblical story of Joseph and his coat of many colors. Follow Joseph as he's betrayed by his brothers
and learns to survive adversity through wit and faith.
"Joseph" is family-friendly romp that's sure to lift your spirits!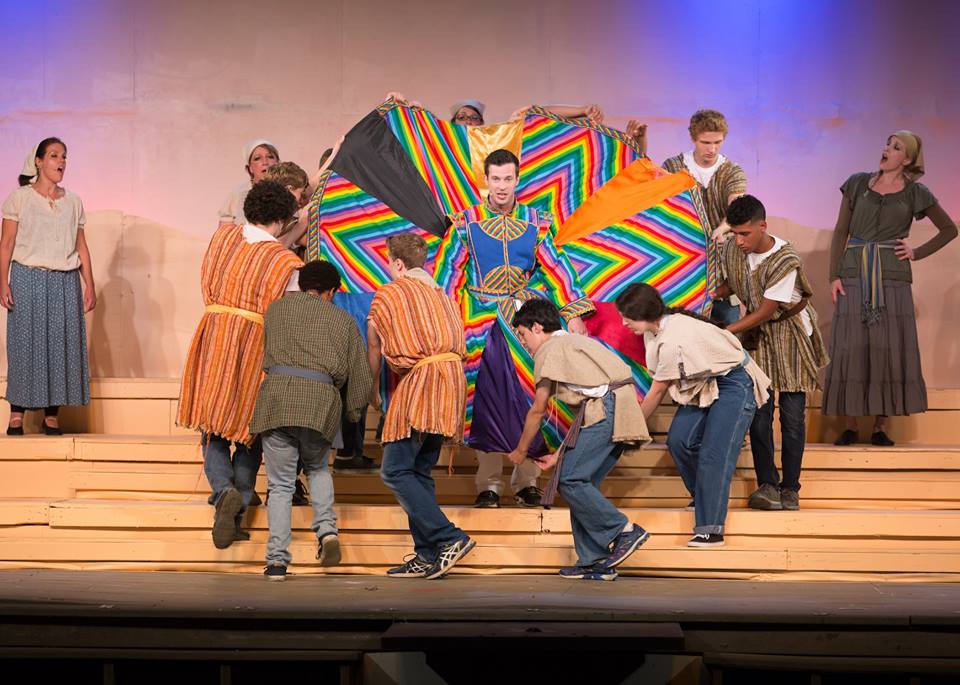 JOSEPH is set to a multitude of musical genres, spanning from country-western and calypso to bubble-gum pop and rock and roll. Well-known songs from score include: "Any Dream Will Do," "Those Canaan Days," "Benjamin Calypso," "One More Angel in Heaven," "Close Every Door," and "Go, Go, Go Joseph."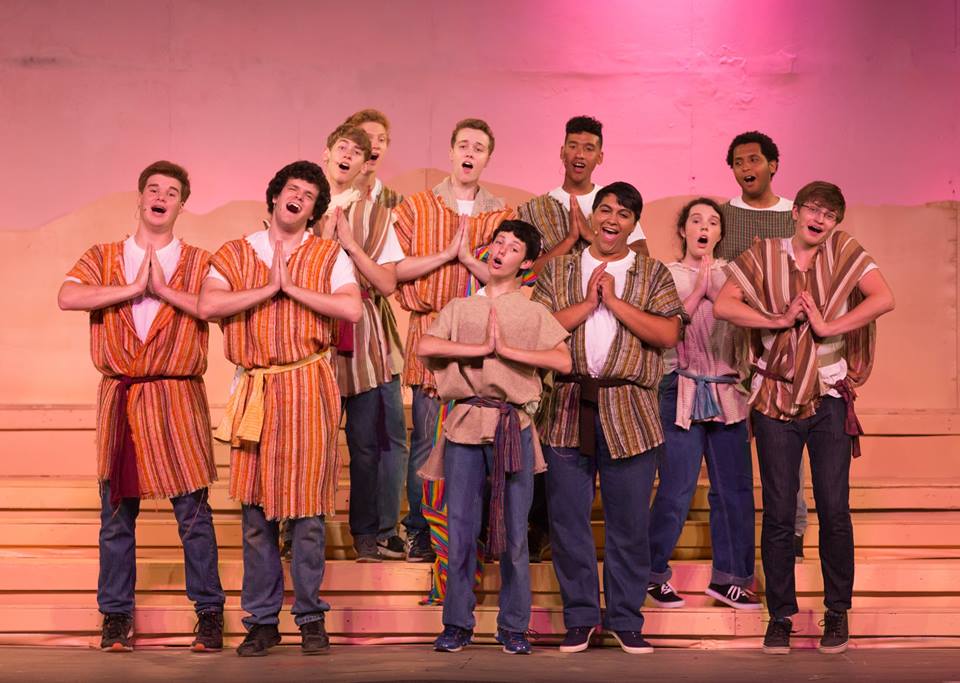 MAR veteran Connor Spain (Bethel) is featured in title role as the favorite son of Jacob. Spain just completed MAR's critically acclaimed run of "Footloose" in the role of Chuck Cranston and played teen heartthrob Link Larkin in last year's MAR production of "Hairspray." Spain is joined in "Joseph" by his "Hairspray" co-star Katie Cummings (Sandy Hook), who plays the Narrator. A recent University of Connecticut graduate with a master's in music education, Cummings starred as Tracy Turnblad in last year's MAR production of "Hairspray."
John Armstrong (Newtown) portrays Joseph's father, Jacob,
and MAR Executive Director Robert Bria (Redding) is featured as Pharaoh.
Lexi Tobin (Newtown) appears as the sassy Mrs. Potiphar.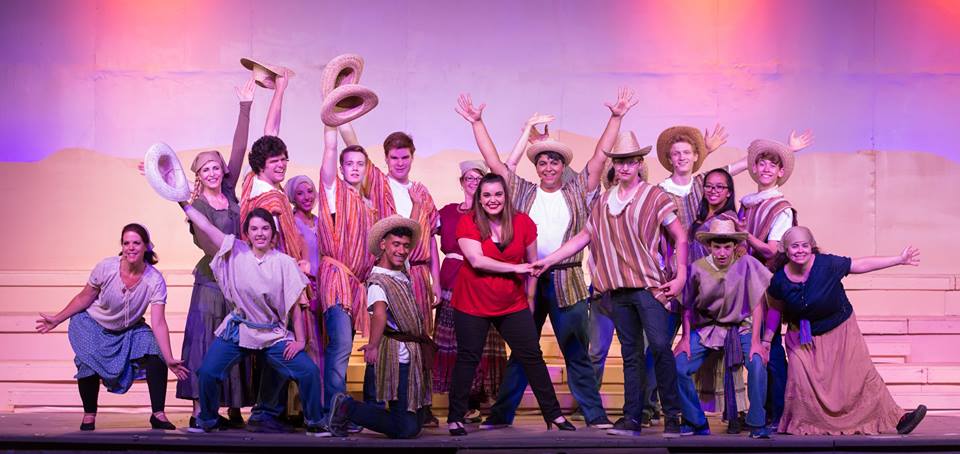 Featured as Joseph's brothers and as other diverse characters are: Brian and Rachel Salvador (Bethel); Noah Matson, Brailyn Rodriguez and Ismael Santana (Danbury); Marco Fiumara (Mahopac, NY); Brian and Karl Hinger (New Milford); Jack Armstrong and Jacob Schultz (Newtown); and Brian Bremer (Wilton).
The female ensemble includes Beth Bria (Bethel), Mary Rose Canevari (Brewster, NY), Alysia Ross (Danbury). Stacy Basinger Goodman (Mahopac, NY), Susan Gelb (New Fairfield), Teah Renzi (Newtown), Morgana Kate Watson
(Patterson, NY), and Elizabeth Hanna (Southbury).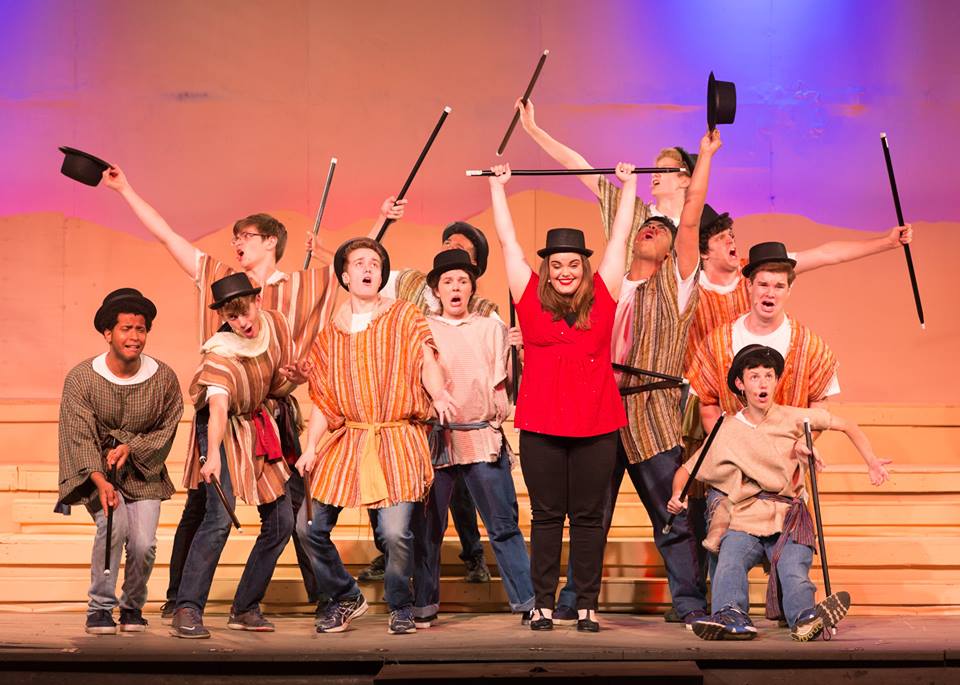 Completing the cast in the youth ensemble are: Elizabeth Clayton and Jessica and Madeline Olexy (Bethel); Domenic and Lina Burns, Nicole DeMotte, Vincent Fontenelli, Abby Giansiracusa, Hannah Margiloff, Olivia and Viola Minor; Jesse Goodman and Emma Lubbers (Mahopac, NY); and Cate Hanna (Southbury).


"Joseph" is directed and choreographed by Newtown High School director of choral music and MAR alumna Jane Matson (Danbury). A well-respected teacher and vocal director, Matson is also an accomplished director, known for her award-winning musical productions at Newtown High School. A Musicals at Richter alumna herself, Matson is also a professional actress and veteran
of national tours and cruise ship productions.
Joining Matson as part of the "Joseph" creative and production team are Tom Morris (New Fairfield) as musical director, and Kris Aug (Newtown)
and Beth Saultz (Brewster, NY) as stage managers.

to view video preview
click HERE

to purchase tickets
click HERE
________________________________________________________________
This wonderful theater organization has astounded and delighted audiences with energetic productions of some of the best that Musical Theater has to offer. We also continue to need your support. Support this important part of the arts in Greater Danbury. This is your community theater, in your community park. Keep this theater running. Please give whatever you can – any and all contributions help. It's really easy to do so… just press the "Donate" button below to make a contribution right now. If you prefer, you can also mail a contribution to: Musicals at Richter, 100 Aunt Hack Road, Danbury, CT 06811. Also, don't forget to check with your employer! Many employers will match employees' charitable contributions.