*Auditions*
APRIL 26, 27 & 28

2018 Season
____________________________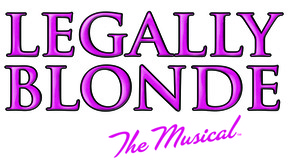 June 29 - July 14

Directed by
Lauren Nicole Sherwood

Choreographed by
Matthew Farina

Musical Direction
Zach Kampler


July 27 - August 11

Directed and Choreographed by
Bradford Blake

Musical Direction
Dan Koch
July 7, 14, 21 & 28
______________________________________
*Auditions*
APRIL 26, 27 & 28
~audition location~
Richter Arts Center
100 Aunt Hack Road
Danbury, CT 06811
Thursday April 26
7-10pm
Adults 15 and older
Friday April 27
7-10pm
Adults 15 and older
Saturday April 28
10am-1pm
youth performers 7 to 15

Please have a musical theater number prepared.
Bring sheet music in the proper key, and be ready to sing,
if necessary, only the best 16 measures.
An accompanist will be provided.
They should also be prepared to learn a short dance combination
and read from the script if asked.
Saturday April 28
10am-1pm
auditions for
Fairy Tale Theater ages 7-15
There are even spots available for boys!
Fairy Tale candidates will read from a script excerpt that will be provided
at the time of the audition. Looking for personality, no experience necessary.
There is no singing in Fairy Tale Theater.
Saturday April 28
1:30-4:30pm
Adults 15 and older
Those auditioning are encouraged to bring completed audition form.
click HERE for audition form.
Those auditioning are also encouraged to sign up online.
The link will be available on the website 1 week before auditions.
Please bring a picture and resume (stapled) if you have them;
Those auditioning should prepare two contrasting songs from
traditional and contemporary musical theater that show range,
bring sheet music in your key, and be ready to sing only your
best 16 measures if necessary.
An accompanist will be provided.
Those auditioning should also be prepared to, if asked, to learn
a short dance combination and/or read from a script.
All ethnicities are encouraged to attend and all roles are open;
Please note that positions are unpaid and housing is not available.
If you are unable to attend any of the above audition times,
and desire to make alternate arrangements or to submit a video,
Please email
________________________________
Summer Youth Musical Theater Workshops
What are you doing for fun this summer??!!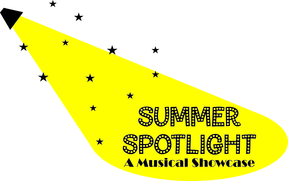 June 25th - July 20th
Performances
July 19 & 20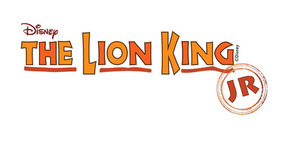 July 23rd - August 17th

Performances
August 16, 17 & 18
click HERE for more information
we look forward to seeing you under the stars!
Join us for a summer of fun in our youth musical theater program! 
Participants can experience all aspects of a production, as well as exploring the foundation skills
necessary for putting on a show. This program offers a supportive environment where everyone is encouraged to use his or her creativity and imagination while working together as an ensemble to craft an exciting piece of theater.
For more information,
click HERE
This wonderful theater organization has astounded and delighted audiences with energetic productions of some of the best that Musical Theater has to offer. We also continue to need your support. Support this important part of the arts in Greater Danbury. This is your community theater, in your community park. Keep this theater running. Please give whatever you can – any and all contributions help. It's really easy to do so… just press the "Donate" button below to make a contribution right now. If you prefer, you can also mail a contribution to: Musicals at Richter, 100 Aunt Hack Road, Danbury, CT 06811. Also, don't forget to check with your employer! Many employers will match employees' charitable contributions.