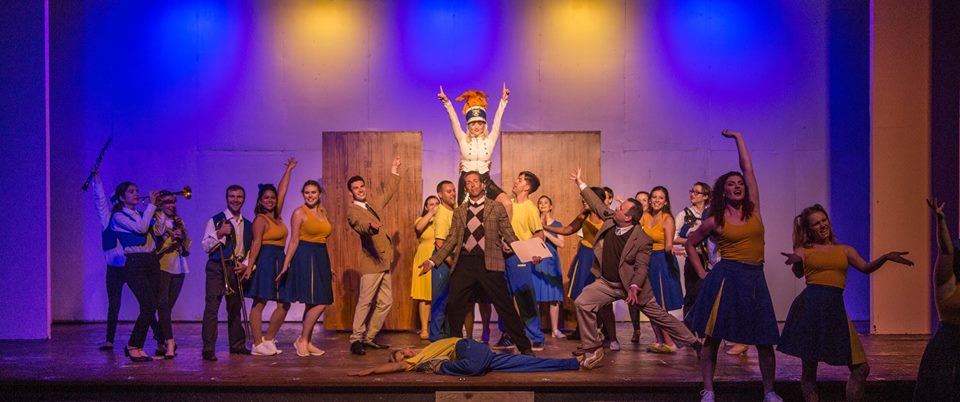 OMG!
ONLY ONE PERFORMANCE LEFT
FOR LEGALLY BLONDE!


TONIGHT
Saturday, July 14


Don't be sad - there's still time to "Elle-evate" your spirits
with this fabulously fun-tastic musical!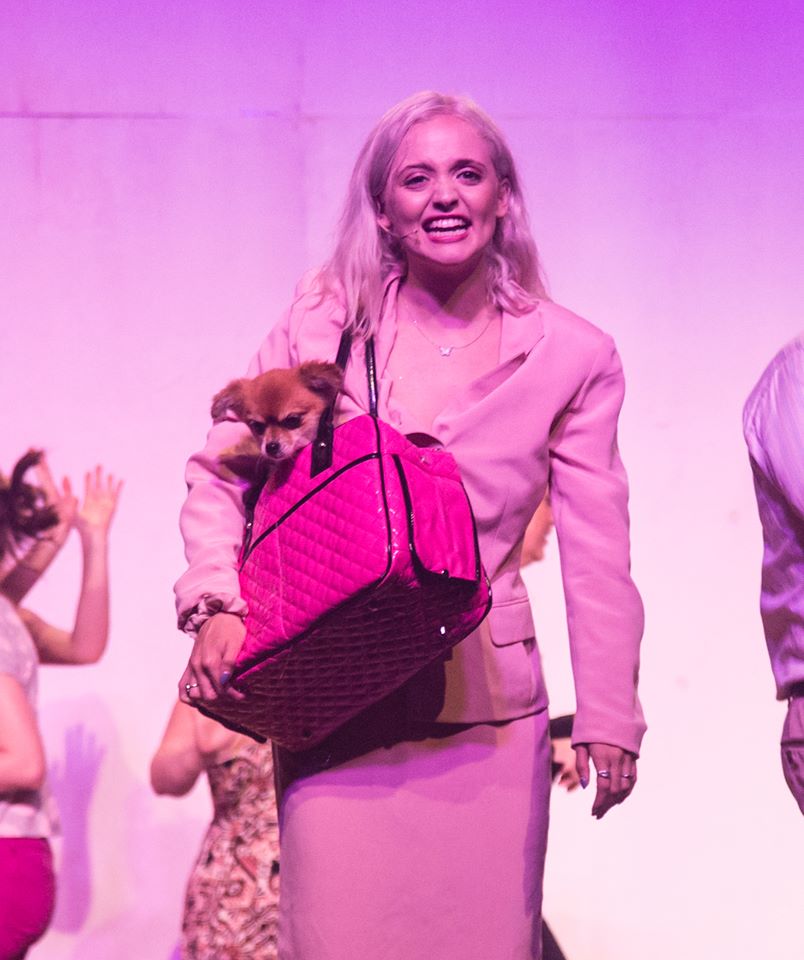 Join us under the stars at Danbury's Musicals at Richter
TONIGHT, July 14.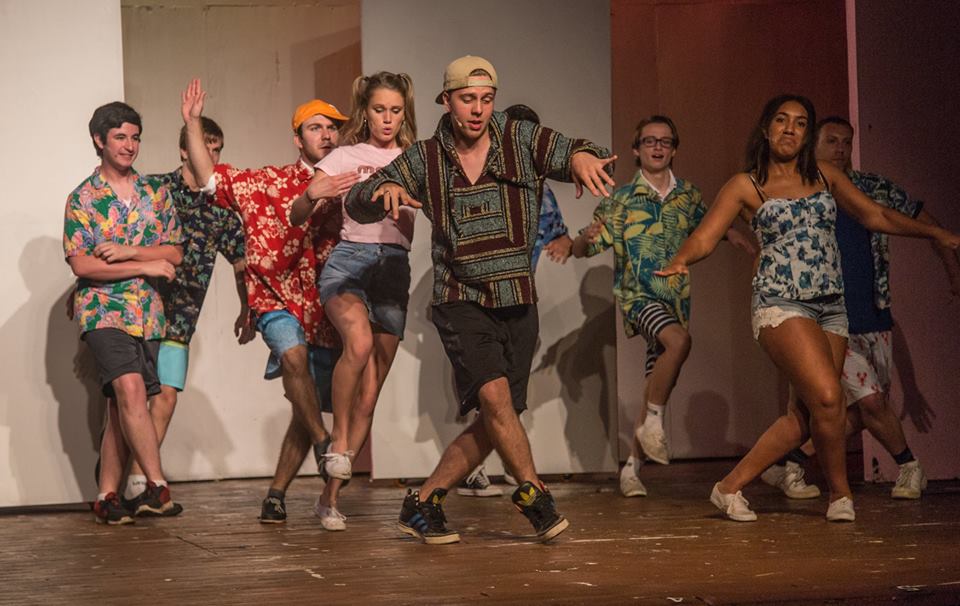 Grounds open at 7 PM for picnicking,
new curtain time at 8 PM.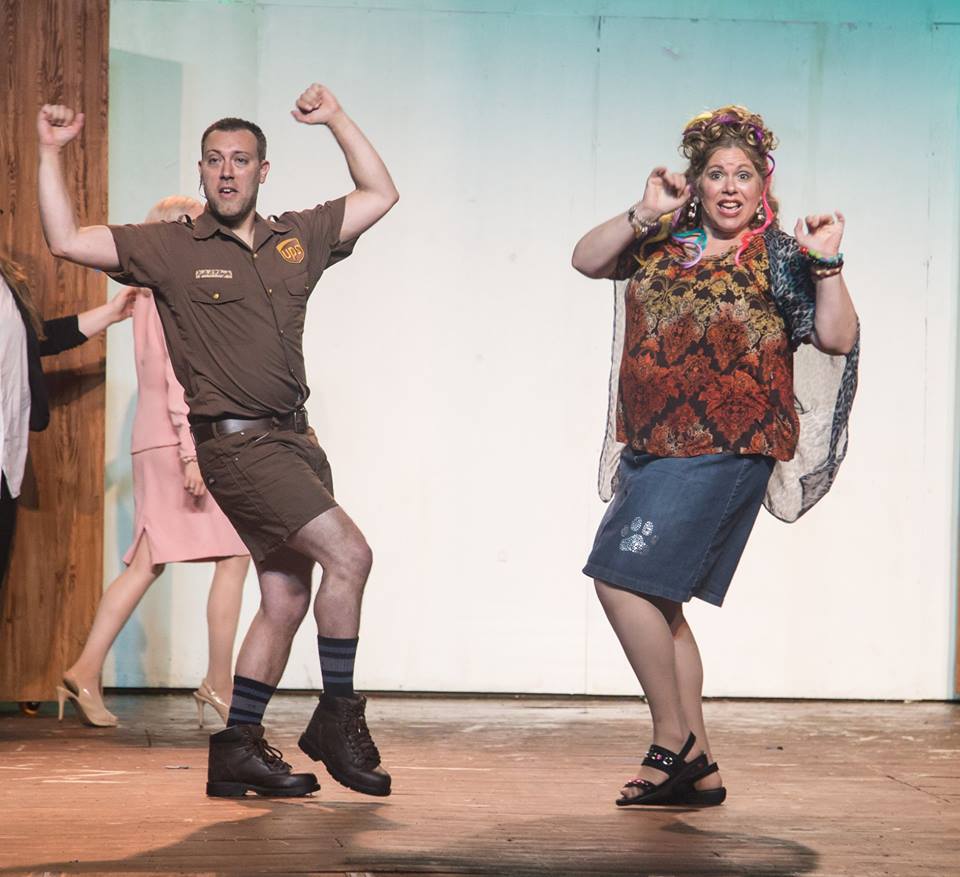 You can't resist the power of pink!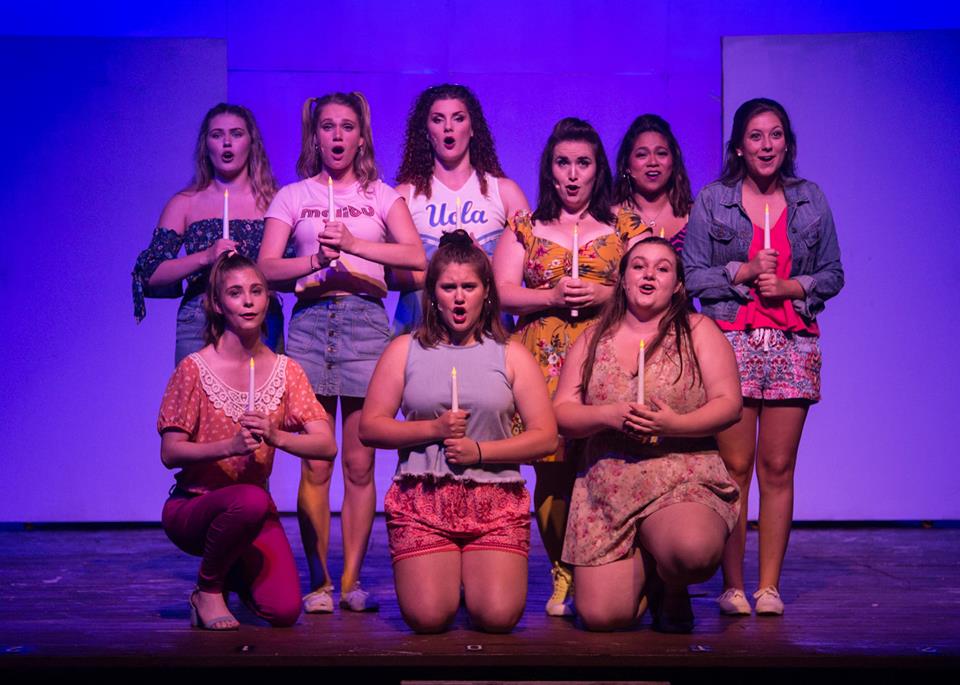 _______________________________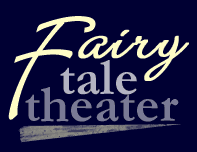 Week Two!

July 14
Hansel and Gretel

Tickets are $5 each and are available at the door.
Performance begins at 11 a.m.
Grounds at Workspace Education,
located at 16 Trowbridge Drive in Bethel
(look for the big red barn), open at 10:30 a.m. for a craft activity.

A small snack and drink concession is available.
Bring blankets or chairs for seating on the lawn along with sunscreen.
The performance will move indoors in the case of inclement weather.

________________________________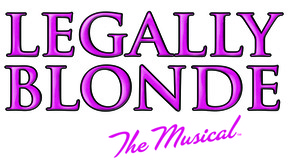 July 14
*NEW CURTAIN TIME 8pm*
Directed by
Lauren Nicole Sherwood

Choreographed by
Matthew Farina

Musical Direction
Zach Kampler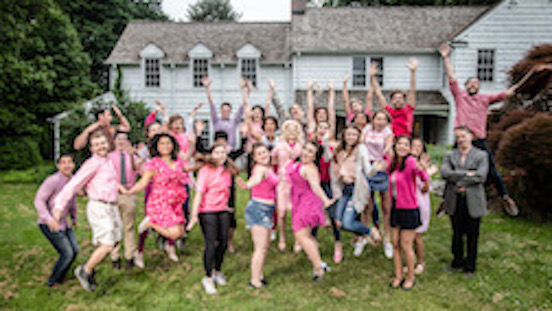 The reviews are all 'Positive'!
____________________________________

Elizabeth Young, The Newtown Bee:

"'Legally Blonde' A Fun Testament To Girl Power"


click HERE for full review


____________________________________


Nancy Sasso Janis, Patch:
"Super fun." "Omigod You Guys, go see it!"
"Fabulous dancing."
click

HERE

for full review

____________________________________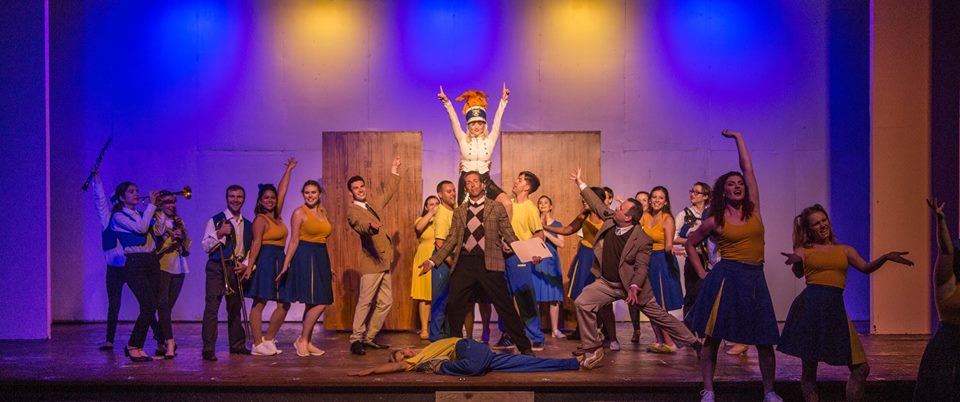 ________________________________


Joanne Rochman, Waterbury Republican-American:

"darn good show...solid entertainment."

click HERE for full review
________________________________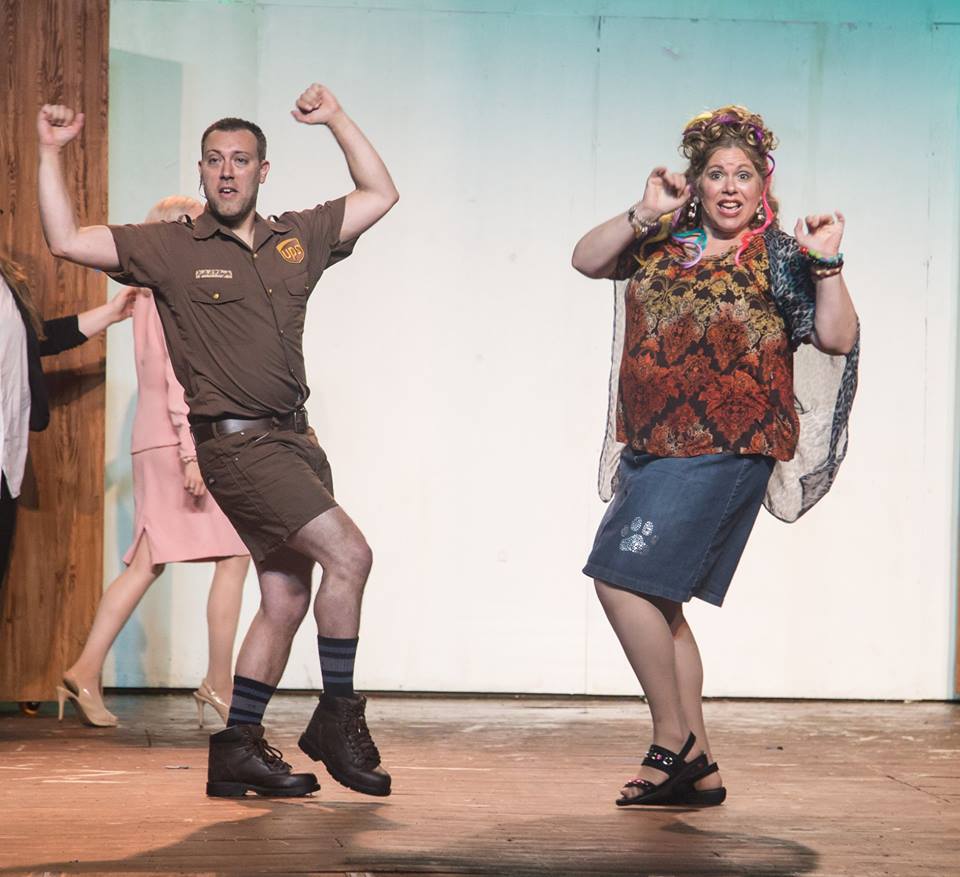 ________________________________


Jacqueline Carey, Hamlethub

"Omigod You Guys, Musicals at Richter's
"Legally Blonde" Will Tickle You Pink"

click HERE for full review
____________________________________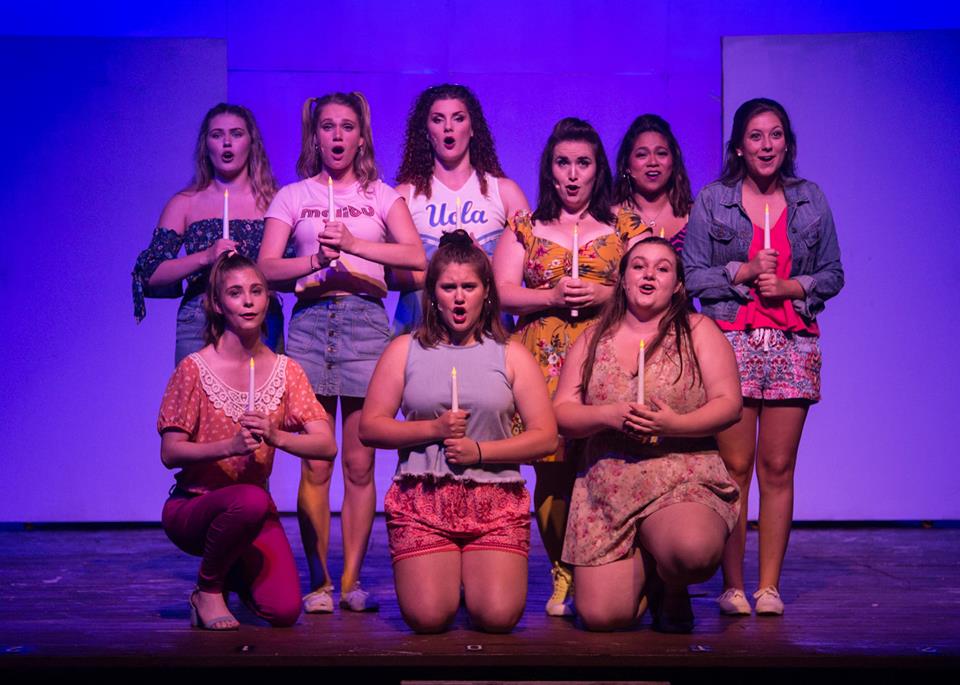 Directed for MAR by Artistic Director
Lauren Nicole Sherwood,
This big, heroine-worshiping musical follows sorority girl and
fashionista Elle Woods as she upends her life and enrolls at Harvard
Law School to winback her ex-boyfriend, Warner. While at Harvard,
she struggles with peers, professors and her ex. With the support of
some new friends, Elle quickly realizes her potential and
sets out to prove herself to the world.

Throughout this journey of self-discovery, Elle is transformed as
she tackles stereotypes and scandal in pursuit of her dreams.
With a book by Heather Hach and an infectious pop score by Laurence O'Keefe ("Heathers," "Batboy: The Musical") and Nell Benjamin, the show enjoyed successful Broadway and West End runs, along with two National tours and numerous international productions. Songs include: "Omigod You Guys," "There! Right There!" "What You Want,"
"So Much Better," and "Bend and Snap."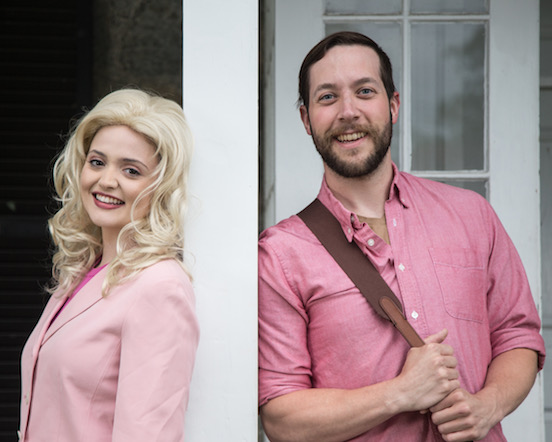 the show features a cast of talented local performers,
including many newcomers and MAR veterans.

Melody Atkinson (Hartford) stars as Delta Nu sorority sister and ultimate Valley
Girl Elle Woods. Chris Balestriere (Norwalk) portrays Warner Huntington, Elle's
ambitious ex-boyfriend; Voni Kengla (Hartford) plays Vivienne, Warner's new
girlfriend and Elle's initial nemesis at law school. Stephen Emerick (Stamford)
plays Emmett, the smart and kind-hearted law school teaching
assistant who helps Elle and eventually falls in love with her.
Bill Warncke (Norwalk) is the pompous and manipulative Professor
Callahan, the most feared professor at Harvard Law School. Maiya Urquhardt
(Fairfield) plays Elle's Harvard classmate Enid Hoopes, an activist and ardent
feminist. Aaron-Noel Treppeda (Poughquag, NY) is Paulette Bonafonte, a brash
but caring local salon owner who befriends Elle; Matthew Blank (Stamford) and
Matthew Farina (Danbury) alternate in the role of Kyle, the sexy UPS delivery
man who captures Paulette's heart. Janina Rosa (Brewster, NY) takes on the role
of Brooke Wyndham, a famous fitness video guru on trial for killing her husband
and for whom Elle and her classmates are enlisted to help defend.
Sarah Baker (Danbury), Margaret Buzak (Southbury), Kate Patton (Danbury)
and Jean Marie McGrath (Naugatuck) portray Margot, Serena, Pilar and Kate,
Elle's college best friends and fellow Delta Nu sorority sisters.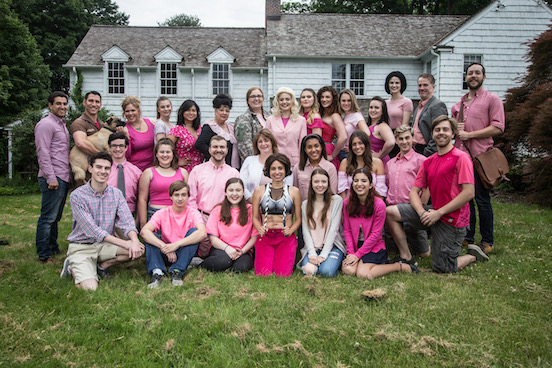 Featured in a variety of ensemble roles are: Maddy Oldham and Daisy Stott
(Brookfield); Caitlin Burke, Renee Cunningham, Robert Fontenelli, Vincent
Fontenelli, Abby Giansiracusa, Andrew Kocur, Rob Mayette, Alysia Ross and
Jenna Vieux (Danbury); Will Armstrong (Greenwich); Haley Huxley (Hartford);
Jean Marie McGrath (Naugatuck); Will Dooley (New Canaan); Sarah Brundage
and Dolly Conner (New Fairfield); Kevin McNulty and Daniel Pettibone
(New Milford); Robert Bria (Redding); Ethan Beaulac (Ridgefield);
Madeline de la Parra (Sherman); and Monica Castillo (Stamford).
New York State residents Emma Lubbers (Mahopac), Emily Malavenda (Somers)
and Joe Riedel (Croton-on-Hudson) round out the cast.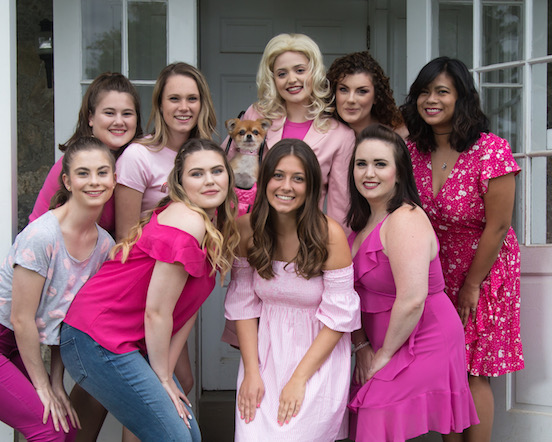 Heading up the "Legally Blonde" creative team as director and set designer is
Lauren Nicole Sherwood (Stamford), now in her 5th year as MAR Artistic
Director. She directed last season's "Seussical" and portrayed Anita in MAR's
critically acclaimed production of "West Side Story."

Sherwood is joined by veteran musical director and conductor Zachary Kampler
(Hastings-on-Hudson, NY). A professor at Westchester Community College,
Handling choreography duties for "Legally Blonde" is Matthew Farina(Danbury).
Rounding off the production team are, David Mercier (Newtown) as stage
manager, Molly Farrell-Savage (New York, NY) as costume designer, Michael
Campbell (Brewster, NY) as lighting designer, Jose Alves (Danbury) as sound
designer, and Joyce Northrop (Danbury) as producer.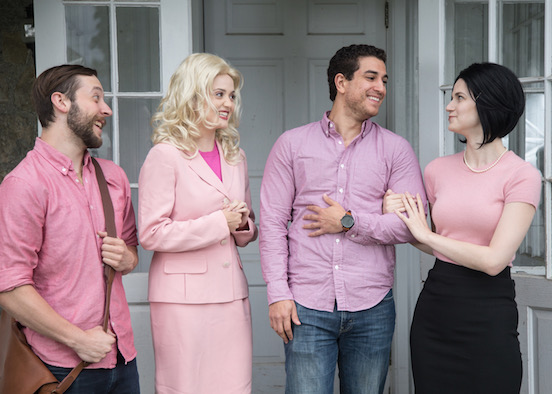 ____________________________





July 27 - August 11
Directed and Choreographed by
Bradford Blake

Musical Direction
Dan Koch


The beloved classic "Annie" is MAR's second main stage production. Focused on a feisty 1930s-era orphan who escapes the tyrannical Miss Hannigan for a better life in the household of billionaire Oliver Warbucks, the Tony Award-winning musical boasts a tuneful score by Charles Strouse and Martin Charnin, and a book by Thomas Meehan.

Area favorite Bradford Blake directs and choreographs, joined by veteran musical
director Dan Koch."Annie" opens Friday July 27 and plays Thursday through
Sunday evenings through August 11.

July 14
Hansel and Gretel

July 21
Rapunzel and Puss in Boots

July 28
Beauty and the Beast

______________________________________
Registration for our Summer Youth Musical
Theater Workshops continues.


Join us for a summer of fun in our youth musical theater program! 
Participants can
experience all aspects of a production, as well as exploring the foundation skills
necessary for putting on a show. This program offers a supportive environment where
everyone is encouraged to use his or her creativity and imagination while working
together as an ensemble to craft an exciting piece of theater.

For more information,
click HERE
About Musicals at Richter

Founded in 1985, Musicals at Richter is Connecticut's longest-running outdoor theater. Performances are given on weekends at the Richter Arts Center (next to the Richter Park Golf Course), 100 Aunt Hack Road, in Danbury. Nestled in the hills of Western Connecticut, the Arts Center stage has served as the scenic backdrop for over 80 musicals produced by Musicals at Richter, as well as a professional springboard for hundreds of up-and-coming performers.
Support Musicals at Richter

Do you like what you see?
MUSICALS AT RICHTER NEEDS YOUR HELP!This wonderful theater organization has astounded and delighted audiences with energetic productions of some ofthe best that Musical Theater has to offer. We also continue to need your support. Support this important part of the arts in Greater Danbury. This is your community theater, in your community park.

Keep this theater running. Please give whatever you can – any and all contributions help. It's really easy to do so… just press the "Donate" button below to make a contribution right now. If you prefer, you can also mail a contribution to: Musicals at Richter, 100 Aunt Hack Road, Danbury, CT 06811. Also, don't forget to check with your employer!
Many employers will match employees' charitable contributions.